On October 4, Atossa Genetics Inc, Seattle, initiated a voluntary recall to remove the ForeCYTE Breast Health Test and the Mammary Aspiration Specimen Cytology Test (MASCT) device from the market.
This voluntary recall includes the MASCT System Kit and Patient Sample Kit. The vast majority of these products (approximately 90%) are in inventory with Atossa's distributors an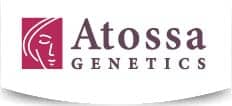 d the remaining quantities are at customer sites across the United States, according to the company. Distributors and customers should stop using affected products and return them to Atossa immediately.
Atossa is removing the ForeCYTE Breast Health Test and the MASCT device from the market to address concerns raised by the FDA in a warning letter received by Atossa in February 2013. The FDA raised concerns about
the current instructions for use (IFU)
certain promotional claims used to market these devices
the need for FDA clearance for certain changes made to the Nipple Aspirate Fluid (NAF) specimen collection process identified in the current IFU
Atossa will remove existing product from the market until FDA's concerns are addressed.
The MASCT device has been cleared by the FDA for use as a sample collection device, with the provision that the fluid collected using this device can be used to determine and/or differentiate between normal, precancerous, and cancerous cells. The MASCT device has not been cleared by the FDA for the screening or diagnosis of breast cancer. In addition, the ForeCYTE Breast Health Test has not been cleared or approved by the FDA for any indication. The ForeCYTE Breast Health Test and the MASCT device are not a replacement for screening mammograms, diagnostic imaging tests, or biopsies. Patients should follow the recommendations and instructions of their physician with respect to breast cancer screening and diagnosis.
To date, Atossa is unaware of any adverse incidents or injuries associated with the use of the ForeCYTE Breast Health test and the MASCT device or the processing method currently identified in the IFU.
Additionally, Atossa is unaware of any risk to health or injury for clinicians or the patient population that have used these devices. However, these devices may produce false positive or false negative results. Although not cleared or intended for this use, if these devices are used as a substitute for recommended screening or diagnosis of breast cancer, FDA is concerned that patients may choose to forgo recommended mammograms and necessary biopsies.
Atossa is working with the FDA on this matter and this voluntary recall. Atossa is notifying its distributors and customers by certified mail and is arranging for the return of all recalled product(s).
Click here for a list of products affected by this recall.
[Source: Atossa]