Bio-Hazard Wipes
Block leakage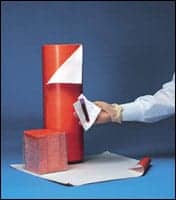 Bio-Hazard wipes from Current Technologies, Crawfordsville, Ind, feature a white absorbent side and bright orange plastic backing to prevent leakage of blood, fluids, and chemicals onto hands, gloves, and countertops. Blood, pathogens, and chemicals are trapped in the absorbent side with no leak-thru to gloves. The wipes prevent transmitting microbes or chemicals from gloves to phones, keyboards, and pens. The orange polyethylene backing is impermeable to strong solvents such as xylene and xylene substitutes, acetone, ketones, alcohols, and formalin. Only one wipe is used versus several pieces of gauze or tissues, and gloves can be changed less frequently. Wipes are suggested for use in NCCLS Guidelines, (Vol 17, No 20, section 4.3.2.1.), as an adjunct to gloves in protecting employees and limiting cross-contamination. The white absorbent side is available in three thicknesses: standard, heavy, and super. Sizes offered are 3 inches x 3 inches, 4 inches x 4 inches, and 8 inches x 9 inches. Precut benchliners are also manufactured in 11 inches x 16 inches, or 16 inches x 16 inches, and in 100-foot rolls.
Current Technologies
(800) 456-4022

---
Virotrol Chagas
Third-party control

Bio-Rad Laboratories Inc, Hercules, Calif, introduces Virotrol Chagas, a liquid stable, third-party control. The product is an unassayed, reactive, external quality control with in vitro diagnostic qualitative assays for determination of antibodies to Trypanosoma cruzi in human serum or plasma. T. cruzi is characteristically associated with Chagas disease. Routine use of the product allows labs to monitor the performance of test procedures and ensure quality on an ongoing basis. It is packaged in tubes for automated test systems and supplied as a ready-to-use liquid that can be sampled in the same manner as a patient sample. The Unity interlaboratory program is available for use with the product. Unity Real Time, a data-management software solution designed to improve the effectiveness of quality-control processes, is also available.
Bio-Rad Laboratories Inc
(800) 224-6723
www.bio-rad.com
---
OneDrop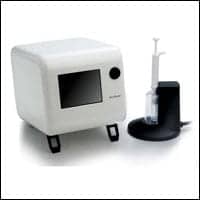 Microporation system
The OneDrop system from BTX, Holliston, Mass, makes difficult-to-transfect cells easier, including MEF, brain astrocytes, and stem cells (hMSC). Protocols have yielded >91% transfection efficiency. The new technology does not use standard cuvettes, but instead relies on a patented sampling capillary as the electroporation chamber. The system generates a uniform electric field in the tip, making the pipette tip functionally equal to an electroporation cuvette.
BTX
(800) 272-2775
www.btxonline.com
---
Vitros Cytomegalovirus IgM
CMV assay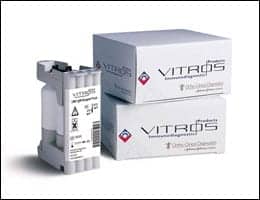 Ortho-Clinical Diagnostics, Raritan, NJ, introduces the Vitroscytomegalovirus (CMV) IgM assay, which identifies infections associated with congenital defects in newborns. The assay aids in diagnosing an acute or recent infection with cytomegalovirus, a virus belonging to the herpes group. Infections with CMV are most significant during pregnancy. If a woman becomes infected for the first time during pregnancy, serious congenital birth defects can occur such as Down syndrome and neural tube defects. The assay is performed on the Vitros ECi/ECiQ immunodiagnostic system using Intellicheck technology, allowing the lab to run patient samples in a continuous random-access mode 24/7, and providing confidence in result reporting. The product is available internationally.
Ortho-Clinical Diagnostics
(800) 828-6316
www.orthoclinical.com
---
PTS Panels Test Strip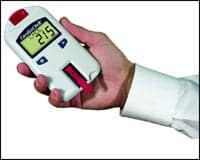 For cardiovascular disease and diabetes
Polymer Technology Systems Inc, Indianapolis, offers the new PTS Panels Test Strip to test important risk factors for cardiovascular disease and diabetes. It provides readings for total cholesterol, HDL cholesterol, and glucose with one drop of blood. No fasting is required and test is CLIA-waived and FDA-cleared. The test is performed on a CardioChek PA diagnostic analyzer used to test cholesterol and other cardiac risk factors.
Polymer Technology Systems Inc
(877) 870-5610
www.cardiochek.com
---
CytoScan-fluoro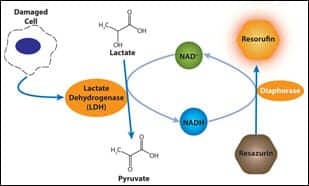 Cytotoxicity assay
The CytoScan-fluoro cytotoxicity assay offered by G-Biosciences/Genotech, St Louis, measures the release of lactate dehydrogenase (LDH) from cells with damaged membranes. Released LDH is measured directly in the cell-culture wells with a coupled enzymatic assay that results in the conversion of nonfluorescent compound (resazurin) to a fluorescent compound (resorufin), which can be detected with a fluorometer.
G-Biosciences/Genotech
(800) 628-7730
www.gbiosciences.com
---
B-RAF
Mutation detection kit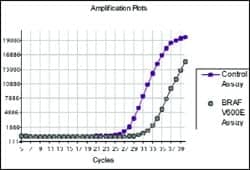 DxS, Manchester, UK, has added a B-RAF mutation detection kit to its range of oncogene mutation products. The assay detects V600E in the B-RAF oncogene, which occurs in many types of cancer, including melanoma, colorectal, and lung. Tumors with the V600E mutation are sensitive to drugs that inhibit the MEK pathway, so the assay can be used to investigate which patients will respond to the drugs. Companies with MEK inhibitor drugs in development include Pfizer, AstraZeneca, and Roche. The kit is selective and robust, detecting the mutation in a background of wild-type genomic DNA in a real-time PCR assay based on DxS Scorpions' technology. The assay can detect less than 1% of mutant in a background of wild-type genomic DNA, and has a limit of detection of five or fewer copies. The selectivity of the technology means the kit detects mutations that may be missed by sequencing methods.
DxS
+44 (0) 161 606 7201
www.dxsgenotyping.com
---
HardyChrom UTI
UTI test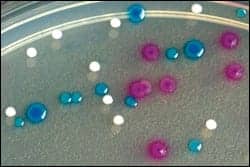 A urinary tract infection (UTI) is one of the most common infections to investigate during a visit to the physician. HardyChrom UTI, from Hardy Diagnostics, Santa Maria, Calif, uses chromogenic substances to produce colored colonies. It facilitates isolation and differentiation of common urinary tract pathogens, including gram-negative and gram-positive bacteria, from the primary set-up of a urine specimen. The presence of chromogenic substances in the product's media create distinctive and definitive color differences in microorganisms. Escherichia coli and Enterococcus spp. can be visually identified with no further confirmatory testing required.
Hardy Diagnostics
(800) 266-2222
www.hardydiagnostics.com
---
ProteinChip Seldi system
Qualification and calibration kits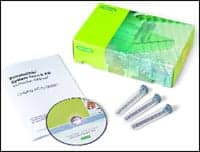 Bio-Rad Laboratories Inc, Hercules, Calif, has introduced three new ProteinChip Seldi system qualification and calibration kits. Clients who own a ProteinChip system can improve long-term reproducibility by qualifying their systems relative to standard specifications. With the kits, they are able to perform calibrations to compensate for the natural aging of detectors. The tests require no sample preparation or matrix addition. The ProteinChip OQ (operational qualification) kit includes tests to evaluate nine operational specifications for sensitivity, resolution, and mass accuracy, and includes a detector calibration test to automatically adjust and stabilize the detector's output over time. Designed for use in regulated labs, the kit allows the lab to generate reports demonstrating instrument compliance to operational specifications. The ProteinChip system check kit verifies reader compliance to four operational specifications for sensitivity and resolution. It includes tests for detector calibration to automatically adjust detector voltage, optimizing reproducibility over time. The ProteinChip detector calibration kit performs detector calibration to automatically adjust detector voltage, optimizing reproducibility over time.
Bio-Rad Laboratories Inc
(800) 224-6723
www.bio-rad.com
---
Sonicator 4000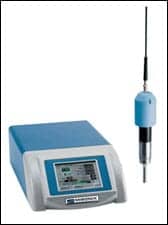 Ultrasonic processor
The new Sonicator 4000, an ultrasonic processor from Misonix Inc, Farmingdale, NY, offers new features such as digital processing and touch-screen control. Output amplitude is controlled from 0% to 100%, which provides a greater degree of resolution and the ability to pinpoint the amplitude needed to effectively process samples. Applications include nanoparticle dispersion, cell lysis, homogenization, and disaggregation. The equipment tracks frequency changes in the convertor/tip assembly caused by load and temperature changes and maintains electrical efficiency, which results in efficient operation and consistent, reproducible results. Self-diagnostics and help screens simplify operation.
Misonix Inc
(631) 694-9555
www.sonicator.com