The impact of serial use of PCT* was demonstrated in a health economic model that compared procalcitonin-aided antibiotic stewardship vs. usual care for hospitalized patients.3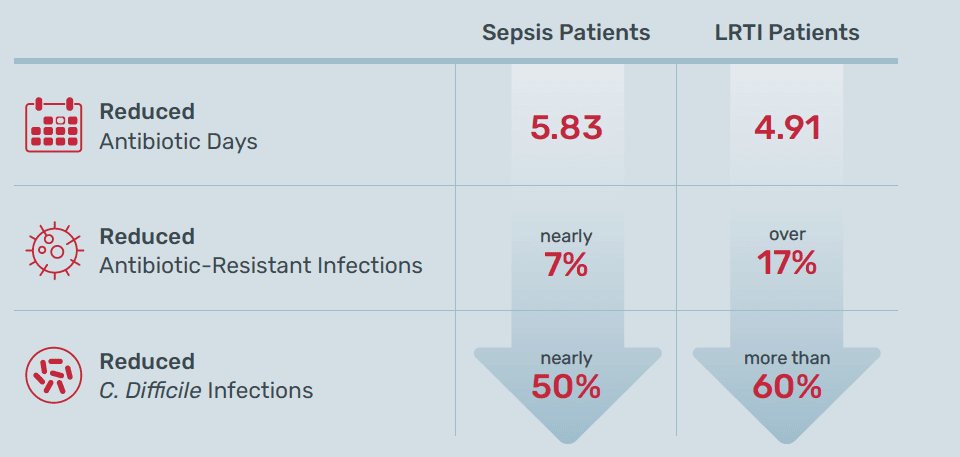 * "Serial use of PCT" is defined as use of a PCT-based algorithm to guide the decisions of whether to start antibiotic treatment (LRTI) and when to stop administering antibiotics (LRTI and sepsis).3
Right there in your lab,
READY TO SERVE
Deciding in the dark, with less than conclusive data, a physician in your hospital just prescribed a course of antibiotics without the information they need. The danger of that bacterial infection can spread far beyond the patient — it can result in poor patient outcomes, spread to higher costs, infect your institution's reputation, and add to the growing problem of antibiotic resistance.
By powerfully informing clinical decisions, VITROS® B•R•A•H•M•S PCT brings clarity to both diagnosis and treatment assessment, promoting potential:
Improved patient outcomes
Significant cost savings
Lower rates of antibiotic use
Discover and appreciate the robust utility of PCT. Download your eBook now.

Medqor is committed to protecting and respecting your privacy. We may contact you about our products and services or share information with sponsorship partners, as well as other content that may be of interest to you. By submitting your information, you consent to us contacting you for this purpose in accordance with our privacy policy.
For further information, please check out our privacy policy here