By Troy Rudzinski, MBA, MLS (ASCP)
Today's flow cytometry labs are pressured to provide accurate, rapid, and high-quality test results, while meeting administrative expectations of increased productivity, training, and retention of technologists, all despite tightened budgets. Compared to other clinical laboratory specialties such as chemistry, hematology, urinalysis, and coagulation, flow cytometry testing has remained a manual process requiring highly skilled laboratory technologists.
Brief History
Commercial flow cytometry began in the 1960s. At the time, testing involved the measurement of a single marker and required a flow cytometer and computer system that often took up an entire room. Due to space limitations, flow cytometry was primarily limited to research applications at large institutions. The origin of widespread clinical flow cytometry can be traced to the emergence of HIV in the early 1980s and was used for testing CD4 levels in patients.
Since that time, continued advances in clinical flow cytometry have been made, including the discoveries of additional CD markers, an expansion in the number of available monoclonal antibodies, increases in the variety of conjugated fluorescent dyes, and expanded lasers with additional fluorescent channels for testing. These advances have broadened the scope of available tests for clinical flow cytometry, with many labs commonly performing immunophenotyping of leukemia and lymphomas, and immunodeficiency as well as TBNK, CD 3/4/8, and stem cell quantification.
Current Clinical Flow Testing
The technology associated with clinical flow cytometers has rapidly advanced as well. Today's clinical flow cytometers commonly have eight or more fluorescence channels, multiple lasers, and complex optical components, and they are small enough to fit on a laboratory benchtop. Advancements in flow cytometry have primarily focused on improving and expanding flow cytometer functionality and capabilities while adding to the number and variety of available monoclonal antibodies available for testing.
There are two different clinical flow cytometry testing classes: IVD-cleared testing and laboratory-developed testing (LDT). Clinical flow cytometry IVD testing such as TBNK, CD3/4/8, or CD34 enumeration consists of certain test kits that have undergone thorough performance testing, have specified assigned system, test settings and have established quality control requirements. The majority of the test protocols and requirements are established by the manufacturer, and the lab is responsible for verifying their performance prior to and during testing. These tests are standardized with specified procedures and reagents, and generated results are quantified based on obtained target cell percentages and number of cells per unit of sample. Challenges with these tests commonly arise from testing process variations such as incorrect pipetting volumes, incorrect reagent usage, or variable incubation times.
Clinical flow cytometry testing for immunophenotyping for leukemias, lymphomas, or immunodeficiency testing can be conducted with IVD-cleared tests or often with LDTs. LDTs present challenges for clinical labs, because testing protocols and characteristics are determined by the individual lab and not by the manufacturer. Laboratories are also responsible for performing quality control, quality assurance, and any troubleshooting arising from tests that have no established performance characteristics outside of their laboratory. Often, laboratories utilize multiple manufacturers' antibodies, different antibody panel combinations, as well as variable processing and staining procedures to obtain test results. These tests are challenging for clinical labs, as they routinely generate qualitative test results as opposed to the customary quantitative result obtained in other lab areas.
In addition, the same challenges seen in process variations in IVD testing can be present in LDT. For example, unanticipated deviations of validated protocols—such as incorrect pipetting of antibodies and reagents, inadequate or excessive incubation times, and variable staff techniques during sample processing—can be particularly difficult to identify and troubleshoot.
Future of Flow Cytometry
The increase in antibodies, laser lines, and fluorescent channels has allowed for a wealth of flexibility and customization, especially in the immunophenotyping test realm. This has led to an expansion of testing options and methodologies. However, automation in flow cytometry has fallen behind other laboratory specialties and remains immensely labor intensive because technologists are required to perform much of the sample preparation, antibody and reagent pipetting, and all wash steps.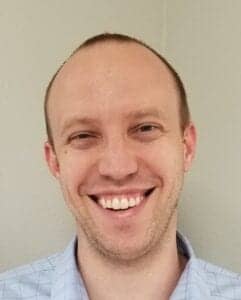 Sysmex America's highly automated and flexible PS-10 Sample Preparation System for use in flow cytometry offers labs improved standardization and increased throughput and confidence in test results. The reagent block system allows for barcoding of Sysmex flow cytometry antibodies for cooled onboard storage, as well as for other, non-Sysmex brand antibody use. Programmable panels facilitate automated cocktailing of antibodies or addition of individual antibodies into specific daughter tubes, to reduce the possibility of incorrect antibody additions and ensuring correct results. The system also connects with a Helmer UltraCW II Cell Washer and utilizes the same rotor throughout, allowing full automation of the entire staining, lysing, and washing protocol. Additionally, the PS-10 Sample Preparation System allows for user customization by allowing a completely open test protocol system ensuring that users are able to program a variety of LDT tests.
Troy Rudzinski, MBA, MLS (ASCP), is the product marketing manager for the PS-10 at Sysmex America. He has over 10 years of experience in clinical flow cytometry laboratory testing including leukemia, lymphoma and stem cell transplant. He has also managed the setup of new flow cytometry laboratories and provided consultation services.