The FDA has categorized the Xpert® MTB/RIF test from Cepheid, Sunnyvale, Calif, today as 'Moderate Complexity' under the Clinical Laboratory Improvement Amendments (CLIA).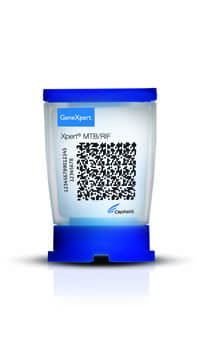 The test is designed for the rapid molecular detection of Mycobacterium tuberculosis complex (MTB-complex) DNA and, in specimens where MTB-complex DNA is detected, it also detects rifampin-resistance associated mutations of the rpoB gene.
It runs on Cepheid's GeneXpert® Systems and is the first and only molecular TB (tuberculosis) test to be categorized as Moderately Complex, the company notes.
The 'Moderate Complexity' categorization gives health care facilities access to actionable results in approximately 2 hours.
The test also detects the presence of mutations associated with resistance to rifampin, a critical first-line drug for treatment of the disease and a reliable surrogate marker of strains that may be multidrug-resistant (MDR-TB).
Patients with multidrug-resistant TB need more intensive and prolonged therapy. The test will enable US clinicians to significantly improve patient outcomes by providing rapid results that guide therapy decisions early in the course of disease, not 6 weeks later as is the case with standard lab methods, according to the company.
[Source: Cepheid]