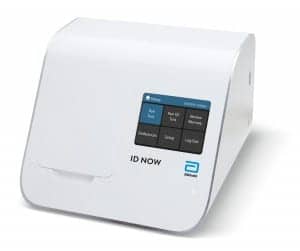 CLIA-Waived Infectious Disease Platform
Isothermal system provides qualitative results in minutes
The first point-of-care molecular platform to be granted waived status under the Clinical Laboratory Improvement Amendments of 1988 (CLIA), Abbott's ID Now system provides rapid qualitative detection of infectious diseases. Using isothermal nucleic acid amplification technology, the system provides molecular results in just minutes. The Influenza A & B 2 assay on the ID Now platform delivers point-of-care molecular detection and differentiation of influenza A and B virus in 13 minutes or less, with early callout of positive results in as little as 5 minutes. The Strep A 2 assay provides molecular detection of Group A Streptococcus bacteria nucleic acid in 6 minutes or less, with callout of positive results in as little as 2 minutes; negative results do not require confirmation via microbiological culture.
Abbott Laboratories
(224) 667-6100; www.abbott.com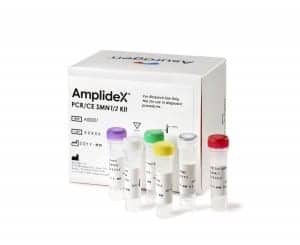 Assay for Challenging Genomic Targets
Quantifies SMN copy number in less than 4 hours
Spinal muscular atrophy is caused by mutations in the survival of motor neuron (SMN) genes found on chromosome 5. The Amplidex PCR/CE SMN 1/2 kit uses a single PCR reaction to accurately quantify both SMN1 and SMN2 exon 7 copy number in less than 4 hours. The test provides a rapid and highly scalable alternative to other available test methods. Additionally, by sharing a common workflow with other products in the Amplidex family, the assay can be more quickly adopted and incorporated into the laboratory workflow.
Asuragen
(512) 681-5200; www.asuragen.com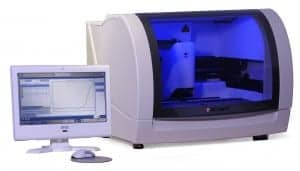 Real-Time PCR Platform
Provides results in about 3 hours
The BD Max system is a fully-integrated, automated platform that performs nucleic acid extraction and real-time polymerase chain reaction (PCR), providing results for up to 24 patient samples across multiple syndromes in approximately 3 hours. BD offers a suite of clinically relevant, differentiated in vitro diagnostics in the areas of women's health and sexually transmitted infections, enteric infections, and healthcare-associated infections.
BD
(201) 847-6800; www.bd.com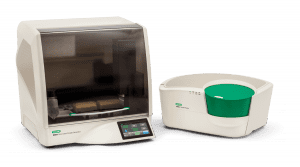 Droplet Digital PCR System
Minimizes common sources of error
The QXDx AutoDG droplet digital polymerase chain reaction (ddPCR) system is the first next-generation PCR technology to be cleared by FDA. The ddPCR platform provides highly sensitive absolute quantification of DNA and RNA from both liquid biopsies and tissue samples, generating increased precision and reproducibility without the need for standard curves. Sample partitioning along with statistical analysis of sample targets minimizes variability from common sources of error that can influence quantitative PCR results, including PCR inhibitors that alter assay efficiency.
Bio-Rad Laboratories
(519) 741-1000; www.bio-rad.com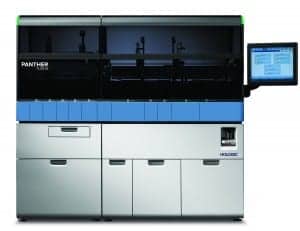 Fully Automated Testing Platform
Combines TMA and PCR amplification capabilities
The Panther system is a fully automated testing platform with true sample-to-result automation, adaptable workflow options, and a consolidated testing menu. The Panther Fusion module and Panther Fusion assays bring polymerase chain reaction (PCR) capabilities to the Panther system. Combining Hologic's proprietary transcription-mediated amplification (TMA) technology with PCR on a single platform allows for multiple chemistries and even more flexibility on a consolidated system. The system's low hands-on time minimizes labor requirements. System features include a consolidated testing menu, reusable reagents, random access, sample-to-test automation, and multiple-processing assays from a single patient sample. The system requires controls and calibrators to be run only once every 24 hours, reducing cost per reportable result.
Hologic
(508) 263-2471; www.hologic.com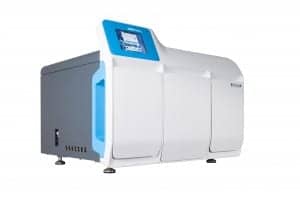 Benchtop Instrument for Single Target Cells
Enables highly specific cell isolation
The DepArray NxT is a benchtop instrument that can digitally isolate, confirm, visualize, and recover single target cells from formalin-fixed, paraffin-embedded tissue; fresh tissue; fine-needle aspiration samples; live or fixed cells; and enriched cells. Digital recovery allows for 100% pure cell populations, resolving complications that can arise from tissue heterogeneity. The DepArray NxT can recover up to 96 single cells from an enriched blood sample. The DepArray platform enables highly specific single-cell isolation for detailed downstream molecular analysis using Ampli1 kits for whole-genome and whole-transcriptome amplification.
Menarini Silicon BioSystems
(215) 346-8200; www.siliconbiosystems.com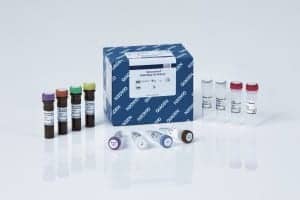 Companion Diagnostic for Urothelial Cancer
FDA approved
The Therascreen FGFR RGQ RT-PCR kit is a companion diagnostic to help guide the use of the recently approved fibroblast growth factor receptor (FGFR) kinase inhibitor, Balversa (erdafitinib), developed by Janssen Biotech. The test will aid in identifying patients with urothelial cancer whose tumors have certain alterations in the FGFR3 gene. The Therascreen FGFR kit will run on Qiagen's Rotor-Gene Q MDx analyzer, and leverages Qiagen's exclusive worldwide license from Columbia University for in vitro diagnostic use of FGFR3:TACC3 gene fusions.
Qiagen
(800) 362-7737; www.qiagen.com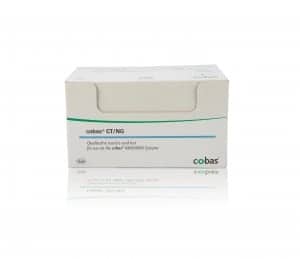 Molecular Tests for STIs
Broad urogenital sample claims
Available for the Cobas 6800 and Cobas 8800 analyzers, the Cobas CT/NG assay is the first test available in the United States for the direct detection of Chlamydia trachomatis (CT) and Neisseria gonorrhoeae (NG) DNA in both symptomatic and asymptomatic individuals. The test is cleared for use with male and female urine specimens, clinician-instructed self-collected vaginal swab specimens collected in a clinical setting, clinician-collected vaginal swab specimens, endocervical swab specimens, and cervical specimens collected in PreservCyt solution. In the United States, the Cobas 6800 and Cobas 8800 system menus include viral load monitoring tests for cytomegalovirus, hepatitis B and C, and human immunodeficiency virus, as well as tests to screen blood donations for monkeypox, parvovirus B19 and hepatitis A (a duplex test), West Nile virus, and Zika virus. The systems produce up to 96 results in about 3 hours and a total of 864 results for the Cobas 6800 system and 1,824 results for the Cobas 8800 system from an 8-hour shift.
Roche
(800) 428-5074; www.roche.com

Fighting Antimicrobial Resistance
Kits detect all five CRE gene families
Streck ARM-D kits detect the most clinically important current and emerging antimicrobial resistance threats, including all five gene families of carbapenem-resistant enterobacteriaceae: IMP, KPC, NDM, OXA, and VIM. Mobilized colistin resistance targets include MCR-1, MCR-2, MCR-3, MCR-4, and MCR-5. The Streck ARM-D kits are comprehensive, including targets for ampC beta-lactamases as well as extended-spectrum beta-lactamase types CTX-M-14, CTX-M-15, GES, SHV, and TEM. Each kit supplies a validated positive control for each target and a 16S internal control target. The kits are open-platform compatible and can usually be used on existing quantitative polymerase chain reaction instruments.
Streck
(800) 843-0912; www.streck.com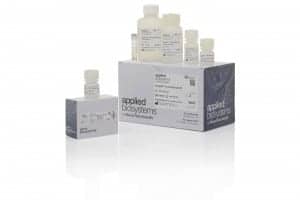 Nucleic Acid Isolation Kit
Magnetic bead technology ensures reproducible recovery
The MagMax viral/pathogen ultra nucleic acid isolation kit is an automation-ready kit for scalable recovery of RNA and DNA from difficult-to-lyse microorganisms. The kit includes a proprietary enzyme mix that allows lysis and nucleic acid recovery from the toughest pathogens, including gram-positive bacteria, fungi, and yeast. Magnetic bead technology ensures reproducible recovery of high-quality nucleic acids compatible with a broad range of applications, including digital polymerase chain reaction (PCR), next-generation sequencing, and real-time PCR. The kit is optimized for use on KingFisher Flex and KingFisher Duo Prime instruments, and can accommodate sample volume inputs ranging from 200 µL to 2 mL.
Thermo Fisher Scientific
(800) 556-2323; www.thermofisher.com