Exact Sciences Corp, Madison, Wis, recently announced the addition of several major payors who have opted to cover the Cologuard colon cancer screening test. Cologuard is now covered for more than 90 million patients across the United States.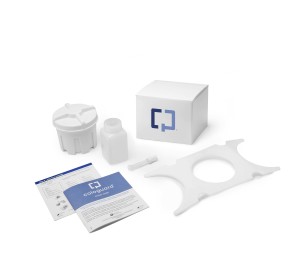 Insurers that began covering the test earlier this year include several regional providers in addition to a number of major health plans. Participating insurers include Anthem Blue Cross and Blue Shield, which has more than 37 million members across 14 states; Tufts Health Plan, with more than 1 million members across Massachusetts and Rhode Island; CareFirst BlueCross BlueShield PPO, with 2.3 million eligible members across Maryland, northern Virginia, and Washington, DC; Excellus BCBS WNY, with more than 1.4 million members across western New York; and Dean Health Plan, insuring more than 272,037 members across central Wisconsin.
"As adoption of Cologuard grows rapidly among leading insurance providers, Exact Sciences is encouraged that the medical community continues to believe in the value of offering this additional noninvasive screening test to average risk patients," says Kevin Conroy, chairman and chief executive of Exact Sciences. "With expanded patient access to the test, we are excited about the opportunity to reach millions of people and continue to support awareness and options for colorectal cancer screening nationwide."
Available by prescription only, Cologuard is the only FDA-approved noninvasive stool-based DNA (sDNA) screening test for colon cancer. Cologuard offers people 50 years and older who are at average risk for colorectal cancer an easy-to-use screening test that they can do in the privacy of their own home. Unlike many other screening options, Cologuard does not require medication, dietary restrictions, or bowel preparation prior to taking the test. It is the first noninvasive screening test for colorectal cancer that analyzes both sDNA and blood biomarkers to detect cancer and precancer.
Cologuard is included as a recommended screening option in the colorectal cancer screening guidelines of the American Cancer Society, and stool DNA testing is included as a recommended screening option in the US Multi-Society Task Force on Colorectal Cancer. For more information, visit Exact Sciences.