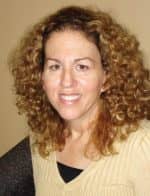 Judy O'Rourke
LA is a city of distractions.
Soon, we'll be sharpening our focus as we meet up in Los Angeles for the American Association for Clinical Chemistry (AACC) annual meeting and Clinical Lab Expo. The event will showcase products from nearly 700 vendors, who aim to help you accomplish more, faster, and more efficiently, regardless of belt-tightening or worker shortages.
The schedule of sessions is substantial, if not daunting. I suppose the only way to figure out how to conserve time or do things better is to take the time to learn how. As you make your plans for the show, please contact me to see if we can set up a time to meet informally. I'd like to know what your lab's needs are so we're sure to present the best array of solutions to meet them.
Session programming includes discussions about inroads personalized medicine is making in the clinical diagnostics field. Plenary sessions focus on the here and now, overviewing the connection between cholesterol homeostasis biomarkers/nutrient biomarkers and cardiovascular disease risk—and the future—with discussion of the role molecular diagnostics may play in the lab for enhanced patient care/outcomes for those with heart disease, whole genome sequencing in the clinical lab, and the application of whole-genome DNA sequencing to characterize cancer genomes and translating sequencing data into clinical practice.
The demand for point-of-care testing (POCT) solutions are increasing in the United States and worldwide, and a growing acceptance of POCT is increasing as the tests' performance improves. One of two all-day symposia of special interest to lab directors, pathologists, and POC coordinators highlights the latest in POCT, covering regulatory updates, new guidelines for development of QC plans based on risk management, POCT, and the EMR, and strategies for implementation and improvement of POCT quality.
CLP provides you with a downloadable 2012 Show Planner (PDF) as part of this issue, to help you prioritize.
Our year-round coverage offers expert insights and product information to help your lab move forward with developments in standard testing methods and new technologies available now and on the horizon.
On a personal note, having lived in LA most of my life, I can tell you it's an amazing city to explore whatever's most interesting to you. Unlike some places where city center is king, this town is comprised of dozens of cities that are stars in their own right, with unique character and culture. Downtown LA, in the midst of a renaissance, is only a small piece of the pie. If you have time during your stay beyond attending the show, do something memorable. I invite you to ask for suggestions. See you at the show!
Judy O'Rourke
Editor, CLP
, (619) 659-1065