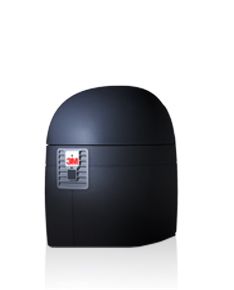 The Simplexa Flu A/B & RSV Direct kit from Focus Diagnostics, Cypress, Calif, has received FDA clearance for eight additional influenza strains. The test kit is now available directly in the United States and internationally through the global distribution network of Focus Diagnostics.
Performed on the 3M Integrated Cycler, the Simplexa Flu A/B & RSV Direct kit is a real-time reverse transcription polymerase chain reaction molecular test that was cleared by FDA in July 2012 for the  qualitative detection and differentiation of influenza A virus, influenza B virus, and respiratory syncytial virus (RSV) RNA. The additional eight strains for which FDA cleared analytical reactivity are H7N9, H3N2 (Minnesota and Indiana strains), H1N1 (2011), H3N2 (Ohio and Texas strains), and influenza B (Brisbane and Wisconsin strains). The novel avian influenza A strain H7N9 can cause death in as many as one third of infected patients, and the H3N2v infects humans more easily than other swine influenza viruses, according to the Centers for Disease Control and Prevention. Classified as CLIA moderate complexity, the test can report results in about an hour through a proprietary process that eliminates the time-consuming technique of nucleic acid extraction.
"Timely diagnosis is critical to effective management of infectious diseases like influenza. By providing fast, reliable results in about an hour, our Simplexa platform helps physicians quickly diagnose and treat patients," says Michelle Tabb, PhD, vice president of research and development for Focus Diagnostics. "These changes to our Simplexa test reflect our vision to develop high-quality molecular tests that deliver critical insights to improve outcomes and empower better health."
Influenza viruses constantly change, causing the regular appearance of novel strains. According to the World Health Organization, influenza occurs globally, affecting an estimated 5% to 10% of adults and 20% to 30% of children.
For more information, visit Focus Diagnostics.