Viewics Inc, Sunnyvale, Calif, an innovator in the field of health care analytics and business intelligence, reports that PAML, which is among the top-ranked full-service reference laboratories nationwide, has expanded its use of the Viewics Health Insighter solution, adding Viewics' solutions for Toxicology and Anatomic Pathology.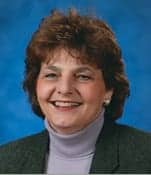 Rosalee Allan, COO, PAML"Our solutions created with Viewics have allowed leadership and end-users access to our data that we never dreamed was possible," says Rosalee Allan, senior vice president and COO, PAML. "Being able to customize this data in different views has been huge for us and, at a glance, gives us a better sense of where the business is every day, a better ability to detect dangerous trends, and an ability to respond faster. Not a day goes by without one of my leadership stopping and showing me another solution or a dashboard that has been created. This rapid adoption combined with our penchant for innovation is quickly enhancing the business strategy for which PAML is nationally recognized."
Viewics Health Insighter solutions provide targeted data mining and dashboarding solutions that enable laboratories with key insights into their sales, operations, and quality. The company's business intelligence solutions extract, mine, and analyze information from laboratory information systems (LIS), health information systems (HIS), pathology, finance/billing, outreach, payroll, and other enterprise systems to provide business performance management, predictive analytics, and dashboards on key performance indicators.
PAML has been utilizing Viewics' products for quality control, order and results, and call-back. The company was impressed with the product, and subsequently added additional products for toxicology and anatomic pathology.
PAML had spent time looking for an analytics solution, and evaluated a number of different products, finally opting for this solution because of its functionality, flexibility, and intuitive interface.

[Source: Viewics Inc]