As health departments, AIDS service organizations, pharmacies, and other entities gear up to participate in National HIV Testing Day on June 27, lab-accreditor COLA, Columbia, Md, offers guidelines for personnel administering "waived" HIV tests.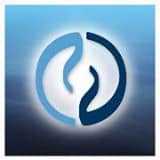 Waived lab tests are simple tests performed at the point-of-care and are exempted from most federal oversight.
Thousands of health facilities, substance abuse centers, family planning organizations, select pharmacies, and other entities nationwide are expected to offer free HIV testing on this day, as part of an annual campaign to encourage people of all ages to be tested for HIV.
In the United States, nearly 1.2 million people are living with HIV, and almost one in five don't know they are infected. "While the HIV test may be fast and easy to administer, nonetheless it is critical that we ensure a culture of quality when performing it and any other waived tests," says Douglas Beigel, CEO, COLA. "Failure to do so has the potential to contribute to errors and to negatively impact quality patient care. That's why providers and consumers alike should be aware of best waived-testing practices, not only for HIV testing, but for all types of waived tests, which are becoming increasingly more common."
Beigel recommended that test providers adhere to the following guidelines when performing HIV and other waived tests:
Follow all test kit manufacturers' instructions
Regularly check package inserts for any changes to information
Perform quality control testing as specified by manufacturers' instructions
Document the name, lot number, and expiration dates for any tests performed
Ensure testing personnel have proper training
Educational resources are available from www.CMS.gov and www.COLA.org for personnel who administer waived tests.
[Source: COLA]