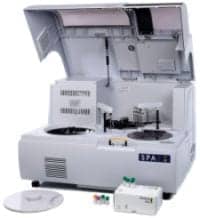 Protein Analyzer Assays
IgA1, IgA2, C3c, and C4 added
Four new serum assays—IgA1, IgA2, C3c, and C4—have been added to the menu on the SPAPLUS Specialist Protein Analyzer from The Binding Site Inc, San Diego. These assays are fully automated and provide quantitative results. C3 and C4 assays are 100-test kits. IgA1 and IgA2 are 50-test kits; IgA2 is latex-enhanced for greater sensitivity. All four kits use highly specific polyclonal antisera. These additions complement the panels of assays currently available on the SPAPLUS, which include IgG, IgA, IgM, IgD, IgG subclasses, Freelite® serum free light chain assays, and Cystatin C.
The Binding Site Inc
(858) 453-9177
www.bindingsite.com
---
Anti-CCP Assay
Fully automated, random access multiplex testing system
The FDA has given clearance to the BioPlex 2200 Anti-CCP test for the early detection of rheumatoid arthritis from Bio-Rad Laboratories Inc, Hercules, Calif. The assay measures anti-cyclic citrullinated peptide antibodies (anti-CCP), which has been shown to have superior specificity in the diagnosis of rheumatoid arthritis. The BioPlex 2200 system is the first and only fully automated, random access multiplex testing system and provides clinical laboratories with the capability to rapidly process or "multiplex" multiple individual tests that are traditionally processed separately. The BioPlex 2200 Anti-CCP assay is based on Axis-Shield's proprietary anti-CCP technology and was launched in territories outside the United States earlier in 2010.
Bio-Rad Laboratories Inc
(800) 224-6723
www.bio-rad.com
---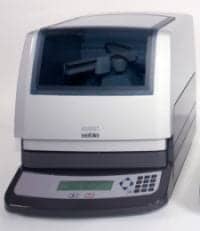 Auto Sampler
Smart assistance for automated electrophoresis
Sebia Inc, Norcross, Ga, introduces ASSIST, the latest addition to its automated agarose gel electrophoresis portfolio. The auto sampler is designed to ensure standardization of all preanalytical steps. ASSIST works in conjunction with Sebia's HYDRASYS series of instruments and the data acquisition software PHORESIS to provide full automation and positive sample identification. ASSIST eliminates manual pipetting with direct sampling from primary tubes, allows for standard or customer dilution protocols for serum and CSF, and automatically dispenses antisera for immunofixation. ASSIST's automated sampling capability streamlines laboratory workflow and maximizes biohazard safety.
Sebia Inc
(800) 835-6497
www.sebia-usa.com