Complete Battery of STAT Immunoassays
Used for cardiac biomarker testing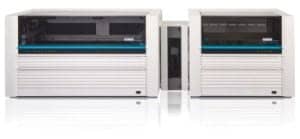 Roche Diagnostics Corp, Indianapolis, introduces a complete battery of STAT immunoassays for cardiac biomarker testing on the cobas® 6000 analyzer series, an integrated system designed for diagnostic labs with medium testing volumes. The new 9-minute STAT immunoassay tests include troponin T, troponin I, CK-MB, myoglobin, and NT-proBNP, and run on the cobas e 601 analyzer, part of the cobas 6000 analyzer series, an integrated platform that offers both clinical chemistry and immunoassay testing. The tests complement a line of existing STAT cardiac assays for Roche's stand-alone platform, the cobas 4000 series.
Roche Diagnostics Corp
(317) 521-2000
www.roche.com
---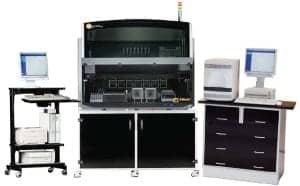 HBV Viral Load Testing
Detects, measures known HBV genotypes
The Abbott RealTime HBV assay, from Abbott Park, Ill-based Abbott Molecular Inc, was recently approved by the FDA for measuring viral load or the amount of hepatitis B virus (HBV) in a patient's blood. The test is capable of automating HBV viral load testing from sample extraction to final results, and offers measurement of HBV in human plasma or serum from chronically infected individuals. The molecular HBV assay detects and measures all known HBV genotypes (A-H) by targeting an essential, highly conserved segment of the HBV genome, and is capable of quantitating both very low levels of the virus (10 IU/mL) and very high levels of the virus (1 billion IU/mL) in a patient's blood.
Abbott Molecular Inc
(847) 937-6100
www.abbott.com
---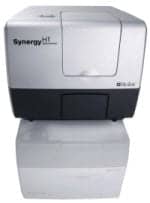 Microplate Reader
HTRF-certified reader
The Synergy™ H1 Hybrid Multi-Mode Microplate Reader, part of the Hybrid Microplate Reader family from BioTek Instruments, Winooski, Vt, has received HTRF® certification from Cisbio Bioassays. The certification guarantees that the reader will meet or exceed strict performance and functional criteria for optimal HTRF results. Synergy H1 offers researchers a choice of monochromators or filters, as well as both detection technologies in one unit. In addition to HTRF assays, Synergy H1 may be used for UV-Vis absorbance, top and bottom fluorescence, luminescence, fluorescence polarization, time-resolved fluorescence, FRET, and BRET applications.
BioTek Instruments Inc
(888) 451-5171
www.biotek.com
---
Equilibrium Dialysis Plates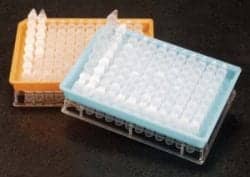 Analyze up to 96 samples simultaneously
Harvard Apparatus, Holliston, Mass, offers patented 192-Well DispoEquilibrium DIALYZERS™ that provide a method to analyze up to 96 samples simultaneously on disposable dialysis plates. The ready-to-use equilibrium dialysis plates are tools for ligand binding experiments including serum protein binding, protein-drug binding, protein-protein binding, and protein-DNA binding assays. Each test well in the plate consists of two chambers separated by a regenerated cellulose membrane with a molecular weight cutoff of either 5,000 or 10,000 Daltons. Each chamber holds up to 300 µL of sample or buffer. To decrease the dialysis time, the plate needs to be rotated through 360° in a vertical position. Harvard Apparatus can also supply a one- or two-plate rotator or an eight-plate rotator with temperature control.
Harvard Apparatus
(508) 893-8999
www.harvardapparatus.com
---
Nunc Edge Plates
More viable and healthy cell yields obtained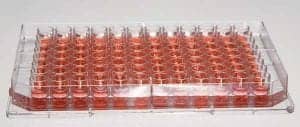 Thermo Fisher Scientific Inc, Waltham, Mass, introduces Thermo Scientific Nunc™ Edge 96-well plates for cell-based assays. The new Nunc Edge plates incorporate large-perimeter evaporative buffer zones that eliminate well-to-well variability while dramatically reducing the overall plate evaporation rate to less than 2% after 7 days of incubation. As a result, more viable and healthy cell yields are obtained. These zones enable the use of all 96 wells, greatly reducing the edge effect commonly experienced in cell culture, while maintaining data consistency throughout the plate. The Nunc Edge reduces the occurrence of concentrating media components and metabolites, which can alter cell physiology.
Thermo Fisher Scientific Inc
(800) 522-7763
www.thermoscientific.com