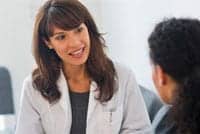 PerkinElmer, Waltham, Mass, introduces the PreeclampsiaScreen | T1 serum screening test, the first available early onset preeclampsia screening test in the United States.
The test enables physicians to more precisely detect asymptomatic patients in the first trimester of pregnancy who are at high risk for developing the dangerous condition, allowing for earlier identification, management, and intervention.
It is administered during the first trimester of pregnancy through a blood test.
The test detects three biochemical markers in the mother's blood: PAPP-A (pregnancy-associated plasma protein-A); PlGF (placental growth factor); and AFP (alpha fetoprotein) that, when evaluated collectively with personal demographic data, provide an individual risk of developing early onset preeclampsia.
Physicians have the option to provide two additional biophysical measurements for their patients ? mean arterial pressure (MAP) and uterine artery Doppler pulsatility index (UtAD-PI)—each increasing the sensitivity of the screen when included in the testing protocol.
[Source: PerkinElmer]