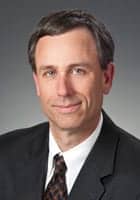 Alfred Campbell, MD, FASCPAs a pathologist who practices at a midsized medical laboratory, Alfred Campbell, MD, FASCP, is watching to see which policies within the Centers for Medicare and Medicaid Services' (CMS) CY 2014 Medicare Physician Fee Schedule (PFS) Proposed Rule are finalized.
The PFS Final Rule is anticipated in early November, although the government shutdown may delay its release.
"If this Proposed Rule goes through as is, you'll see a lot more consolidation of the independent anatomic pathology and cytology labs," says Campbell, whose laboratory in Spartanburg, SC, specializes in anatomic pathology and cytology. The ultimate impact on patients, he predicts, will be longer turnaround time in receiving results of lab tests.
"We are also paying attention to last year's rule, containing a reimbursement reduction for CPT code 88305, which was detrimental to most independent labs," says Campbell, who serves as president of the American Pathology Foundation (APF). APF provides resources for practice management.
"Most labs like ours, which perform anatomic pathology or cytology tests, have a finite number of codes that we bill for," he says. "Since 88305 is the most common code we bill for, when you decrease the payment on the technical side of what CMS is willing to pay for that code, that hits a large portion of the billing. This year's proposed rule will go a step farther."
This year, CMS proposes to cap payments for services performed in a physician office or independent lab setting at amounts paid for those same services when they are performed in a hospital outpatient setting. Campbell notes the inappropriateness of site of service comparisons, since independent labs and physician offices are unable to cost-shift like hospitals. This proposal results in $271 million in reimbursement cuts for 39 pathology-specific service codes for which payment in a nonhospital setting exceeds payment in a hospital outpatient setting.
CMS also proposes to revalue all 1,250 service codes on the Clinical Laboratory Fee Schedule (CLFS) to account for technological changes. The proposed implementation timeline calls for the revaluation of 250 codes each year for 5 years. Given that the 114 molecular pathology codes proposed for revaluation last year have yet to be revalued, the feasibility of this year's proposal remains in question. The pathology and laboratory community fears that failure to revalue the CLFS codes according to the proposed timeline will result in the same delays in reimbursement currently occurring for molecular pathology codes.
It is not just the timeline that threatens reimbursement, but the lack of a valid and appropriate methodological approach. "The valuation of the molecular pathology CPT codes was a lose-lose situation," says Mark Synovec, MD, FASCP, a CPT code expert and the only pathologist member of the American Medical Association's Current Procedural Terminology (CPT) Editorial Panel. "Part of the industry wished to have the codes placed on the Clinical Lab Fee Schedule (cross-walking to the old MoPath CPT code-stacking set) and a lot of the physician groups wanted it placed on the Physician Fee Schedule. When there is division among the providers such as this, in CPT and payment policy, typically no one wins."
[Source: ASCP]