Wireless Data Collector
Measures and records temperature and humidity

TandD Corp, Saratoga Springs, NY, introduces the new log-EZ data collector. The device can be used to measure and record temperature and humidity in laboratories. It is possible to manage data recorded by multiple log-EZ units that are placed in distant rooms, via one computer. The range of each log-EZ is up to 150 feet, and up to 16 loggers can be connected to a single system. The device has a temperature range of 0° to 50°C (±1°C) and a humidity range of 15 to 90% RH (±6% RH). The log-EZ records data and can store 1,440 readings. Current readings can be viewed in real time on a PC, and recorded data can be automatically downloaded and archived for future reference.
TandD Corp
(518) 669-9227
www.tandd.com
---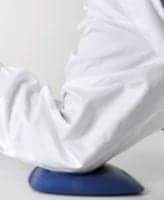 Elbow Pad
Eases pipetting discomfort
Biohit Inc, Neptune NJ, offers an elbow pad to ease pipetting discomfort and hand and shoulder fatigue. The elbow pad is ergonomically designed to provide the user with a more relaxed pipetting position. The pad's visco elastic material relieves contact stress, pain, and discomfort during pipetting. The elbow pad is suited for long pipetting series; work requiring high concentration, such as microplate work or microvolume pipetting; and pipetting work in a laminar hood. Other features include a compact size and the ability to conform to all sizes of elbows.
Biohit Inc
(800) 922-0784
www.us.biohit.com
---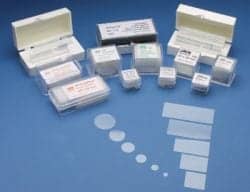 Coverslips for Microscopy Imaging
German borosilicate glass coverslips
Warner Instruments, Hamden, Conn, offers its new line of German borosilicate glass coverslips in #1.0 and #1.5 thickness. The company has expanded its line of coverslips to include the #1.5 thickness in round, rectangular, and square sizes. The new 3-mm round coverslip in #1 thickness is suited for the cranial window technique. A large selection of high-quality coverslips, including #1 and #2 thicknesses, are stocked for immediate delivery.
Warner Instruments
(203) 776-0664
www.warnerinstruments.com
---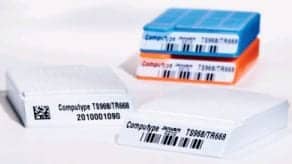 Histology Cassette Label
Harsh environment-approved label
Computype Inc, St Paul, Minn, introduces its TS968 Histology Cassette Label, an addition to the company's suite of harsh environment-approved labels. Requiring no additional equipment, the label conserves lab space and works with pathology automation. It requires no additional label attachment equipment and permanently adheres to cassettes.
Computype Inc
(800) 328-0852
www.computype.com