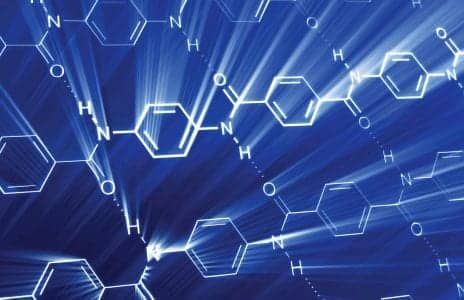 Since the last century, advances in pathology have increased awareness of the delicate relationship between disease symptoms and disease diagnosis/detection. Improvements in detection technology have given medical professionals the ability to trace unusual substances and chemical compounds in human and animal samples, while improved optical systems have increased the ability for better detection and diagnosis. Clinical testing systems have also evolved with better handling of larger test volumes. The time from sample to answer has reduced significantly, bolstered by medical tests that have been miniaturized and simplified for use in physicians' offices or even at home.
Advances in the field of pathology have brought about the main concerns and needs in chemistry analyzing/testing. While new technologies have spurred milestones in testing methods, equipment, and reagents, the main factors that impact pathology testing are human—such as shortages in skilled personnel, and data interpretation, leading to multiple issues in disease detection. This article features chemistry analyzers in the diagnostics market that facilitate interpretation of complicated results in a minimal time frame.
HISTORY OF CHEMISTRY ANALYZERS
Olympus, Center Valley, Pa, a leading chemistry analyzer manufacturer, listened to the needs of clinical testing scientists to offer the ACA-III some 4 decades ago—an analyzer processing 60 samples per hour with four tests, harsh reagents, and temperatures like sulfuric acid at 80°C. Three years later, with the ACA-201, multiple analyzer modules were linked together for aliquoting, agitating, incubating, and washing samples for analysis, starting the module-linking backbone as the foundation for chemistry analyzers. Olympus then focused on increasing throughput and then automation with models such as the AU5000 and UCA that use direct photometry, as well as the AU5400, which is representative of high-volume sample analysis. In 2009, Olympus divested its interest in diagnostics chemistry analyzers to Beckman Coulter.
Since the mid 1970s, Beckman Coulter, Brea, Calif, has offered innovations and improvements reflecting the changes in medical testing and laboratory diagnostics. "Our potential is to grow our market position and customer base by providing systems that meet the needs of all segments of the clinical diagnostic market," says James Rigo, director, Beckman Coulter Chemistry Systems. "Our direction is to offer a wide range of both platform types and automation options that deliver solutions to our customers' needs." The sample types include all types in routine screening such as blood, serum, plasma, urine, and, amniotic, and spinal fluid for human and veterinary samples. With hospital laboratories as Beckman Coulter's core clinical laboratory customers, the company has focused on improving the final results of sample analysis, the time to answer, automation, and data management. Its AU and DxC chemistry systems are flexible and offer a range of features, allowing for scalability and the ability to serve the needs of small to commercial hospital laboratories.
Current Trends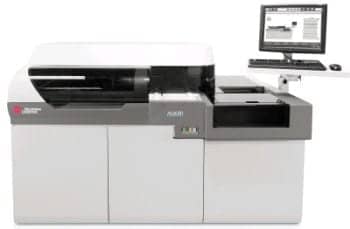 The newest member of the lab analyzer series from Beckman Coulter is the AU680, which has improved user convenience, automation options with increased analytical range, and reduced operating costs.
The newest member of the lab analyzer series from Beckman Coulter is the AU680, which has improved user convenience, automation options with increased analytical range, and reduced operating costs. With a 63-assay flexibility range (processing 60 photometric tests +3 ISE), automation is improved with samples as low as 1.6 µL transferred from the Beckman Coulter AutoMate 2500 preanalytical workstation directly to the analyzer without manual intervention (with a total reaction volume of 120 to 425 µL). The AU680 system can perform ~1,200 tests per hour with precise software guidance, bar-coded samples for error elimination, ready-to-use liquid-stable reagents, and advanced calibration.
Beckman Coulter also offers scalable integrated systems that include high-throughput chemistry with immunoassays for increased work throughput and quick sample-to-answer times. The company's UniCel DxC 660i Synchron® Access® clinical system gives a laboratory throughput of up to 990 chemistry and 200 IA tests per hour. Some 115 different tests from 150 assays can be run directly with a focus on streamlined parallel sample processing and hands-free integrated aliquot preparation. Test menus include VANC (vancomycin), CHOL (cholesterol), AMPH (Amphetamine), and OP2 (Opiate 2000). Another version is the DxC 600i, which runs up to 990 chemistry and 100 IA tests per hour, with similar ClozCap closed-tube sampling, parallel sample processing, and minimized human operational error.
The above trends are mirrored in other diagnostics companies that focus on innovation and customer satisfaction. "The evolving needs of laboratories require clinical chemistry analyzers to deliver better workstation consolidation that minimizes costs, optimizes productivity, and provides access to an expanding test menu," says Dave Hickey, CEO, Chemistry, Immunoassay, Automation, and Diagnostics IT Business Unit, Siemens Healthcare Diagnostics, Deerfield, Ill. Siemens Healthcare Diagnostics' family of ADVIA integrated chemistry systems offers a blend of efficiency, reliability, and accuracy while focusing on innovation, minimizing cost, and optimizing productivity.
The ADVIA 1800 Clinical Chemistry System features an extensive menu for testing for clinical chemistry, drugs of abuse, therapeutic drug monitoring (TDM), and specific proteins such as Cystatin C and CardioPhase® hsCRP by offering 1,800 tests per hour and 200 basic metabolic panels per hour. With a large onboard reagent capacity and concentrated, standardized reagents and refrigerated onboard controls, turnaround time is reduced during the run as well as human intervention. The ADVIA 2400 menu includes methods for testing drugs of abuse, TDM, and new assays such as Cystatin C and CardioPhase hsCRP, offering 1,800 photometric and 600 ISE tests with rapid, consistent 2-second cycle time, maximizing speed and test throughput with user-defined automatic repeat, dilution, and reflex testing. The latest Siemens system, released in March 2011 in the United States for lower-volume laboratories, is the Dimension® EXL™ 200 System. Using LOCI® advanced chemiluminescence technology, low-volume customers can access sensitive IA testing on a proven integrated platform. The test menu consists of more than 90% of the standard tests ordered by clinicians, including a cardiac STAT menu with high-sensitivity Troponin I results in 10 minutes.
Carolina Liquid Chemistries Corp, Winston-Salem, NC, takes another route to bringing chemistry analyzers to physicians and laboratories. Besides its own analyzer, the BioLis 24i, it offers chemistry analyzers with a throughput of 180 to 1,400 tests per hour and focuses on selling reagents to support instruments from Beckman Coulter.
"Nothing is more frustrating than getting two different results from two different laboratories," says Patricia Shugart, vice president, sales and marketing, Carolina Liquid Chemistries Corp. The company's key strength is providing reagents for use with chemistry analyzers, she says. "We are innovative because we paired this key strength with a series of analyzers we market to provide a product line that will have the same reagents for laboratories of all sizes. Whether a large reference laboratory with several STAT labs or a hospital with satellite labs, they will have continuity with patient results."
The company provides reagents that can be used in multiple series' of analyzers from different companies, in addition to selling refurbished Olympus AU and Beckman Synchron CX, LX, and DxC chemistry analyzers. It is currently marketing the CLC 720 pending 510(k) approval. Phil Shugart, president of Carolina Liquid Chemistries, is very optimistic about the release of the CLC line of analyzers. "We are positioned to market the CLC 480 and CLC 720 this year," he says. "In less than 3 years [we have] been able to fulfill our vision to build an infrastructure to accommodate various equipment and reagents [for different types of laboratories]."
Awareness Technology Inc, Palm City, Fla, designs and manufactures low-cost and cost-effective chemistry analyzers. Its products are used in the clinical field (EIA and general blood chemistries), as well as food, veterinary, and industrial applications. Products include the Stat Fax® 3300, a semiautomatic, stand-alone analyzer with built-in flowcell, extensive end point and kinetic curve fitting, patient data storage, and QC tracking options; and the ChemWell®-T, a PC-driven automatic chemistry and turbidity analyzer, featuring a random-access open system running 100 tests per hour. The ChemWell 2902 (chemistry only) and ChemWell 2910 (chemistry + EIA) are its fully automatic, PC-driven open systems capable of 200 end point tests per hour.
Another thought leader in chemistry analyzers is Ortho Clinical Diagnostics, Raritan, NJ, a Johnson and Johnson company, where integration is nothing new. "Our design [of analyzers] is very sample-centric," says Colin Hill, director of marketing, Clinical Lab Systems and Automation. The company's instruments, including the VITROS® 5600, are designed to improve ease of use, sample handling, and maximize data collection with minimum turnaround time. "Over 60% of health decisions are based on early-stage diagnosis," Hill says. Therefore, Ortho Clinical Diagnostics' main focus has been to reduce the turnaround time, facilitate easier data interpretation, and offer more stable reagents.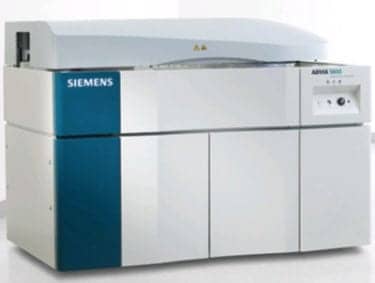 The ADVIA 1800 Clinical Chemistry System from Siemens features an extensive menu for testing for clinical chemistry, drugs of abuse, therapeutic drug monitoring (TDM), and specific proteins.
The VITROS 5600 Integrated System is more efficient via inclusion of the MicroWell, MicroTip, and IntelliCheck technologies that reduce errors in measurement, eliminate errors in data interpretation, and improve labor effectiveness by allowing for 100 assays to be onboard simultaneously. Additionally, using dry chemistries, reagent stability exceeds 6 months—an added advantage to calibration and reagent use. Also, Ortho Clinical Diagnostics provides e-Connectivity® Interactive System Management, a real-time, secure, two-way interactive connection between enabled VITROS Systems and technical support, allowing for quick resolution of issues without service visits or disruption in sample evaluations. Other analyzers include the VITROS 5, 1 FS and the VITROS 350, pure chemistry analyzers with different sampling volumes.
All VITROS analyzers use the same software path for easy comparison of results over different platforms, and with a common LIS, the protocols are standard-function, enabling ease of use, data comparison, and minimizing data interpretation errors. Ortho Clinical Diagnostics products are fully automated with onboard calibrators, with a walk-away mode of operation. "The company sells the analyzers as a solution to customer needs," Hill says. The instruments have a Lean Six Sigma approach to solutions management and a constant focus on clinical outcomes. In order to reach that final goal, the analyzers have unique dry chemistries that enable easier calibration (onboard), improved sample usability, and management, thereby improving well-being and wellness of patients and clinical care.
CHALLENGES AND OUTCOMES
Robert Guerin, worldwide sales and marketing manager, Awareness Technology, says that the effectiveness of chemistry analyzers lies in their ability to deliver tests in a cost-effective manner without compromising on quality, speed, or reliability. "Strategies such as multianalyte tests, increased automation, decreased reagent and sample volumes, and the addition of proteomic and other molecular diagnostic processes, are expected as more lab-on-a-chip and nanosampling devices become available and affordable," Guerin says. "Awareness Technology continues to develop unique, open-system instruments in smaller, lighter packages, while holding the line on prices."
On a high-throughput level, Siemens' ADVIA Chemistry systems are open, allowing flexibility and laboratory customization. The company's software is user-friendly and intuitive. Most basic activities are automated, while reagents are bar coded for easy access. Siemens Healthcare also has focus teams that implement solutions for customers to improve productivity. "Integrated systems, automation, standardization for 'hub and spoke' hospital settings are all areas that Siemens can address," Hickey says. "Siemens [offers] chemistry testing products that cover the spectrum of laboratory needs—from stand-alone systems to fully integrated systems … start-up to full lab automation."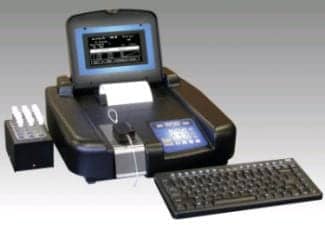 Awareness Technology Inc offers the Stat Fax® 3300, a semiautomatic, stand-alone analyzer with built-in flowcell, extensive end point and kinetic curve fitting, patient data storage, and QC tracking options.
FUTURE OF CHEMISTRY ANALYZERS
The Dimension EXL 200 System from Siemens features technology new to Dimension EXL systems: a sample transfer module (STM), sample clot check, and pediatric testing capabilities. The analyzer is expected to connect to the Siemens VersaCell™ System, which is under development, allowing low-volume customers to maximize the number of tests run on one workcell efficiently.
Carolina Liquid Chemistries expects the analyzers to get smaller and more efficient from sample handling to results calling. The company also expects that these analyzers will be compatible with its range of reagents, and it is looking forward to that challenge.
Beckman Coulter intends to build on its available analyzer series. "The future of chemistry analyzers mirrors the trend and expectations of laboratory diagnostics," Rigo says. "It [the chemistry analyzer] is now becoming an integrated workcell, capable of running chemistry tests as well as TDMs, DATs, immunoassays, and esoterics."
Ortho Clinical Diagnostics' future involves aiding in disaster relief and helping underdeveloped countries with utilizing available analyzers. "We played an important role after Haiti's earthquake, because our dry chemistry was stable for use without compromising on results integrity," Hill says. The focus now is on designing programs for hospitals in such disaster areas to enable swift and cost-effective results in a timely fashion for disease management. Ortho Clinical Diagnostics also expects to go beyond clinical sample management by moving into donor blood screening and hematology by placing customer needs as a top priority.
Awareness Technology's Guerin puts it aptly when describing the future for chemistry analyzers, saying the "… emerging trend is toward improved quality control and more widespread laboratory accreditation in the international laboratory market. Driving forces include improved economic conditions, increased competition for medical tourism, and an increase in outsourced testing and clinical trials."
While the initial chemistry analyzers may have been bulky, expensive, slow, and cumbersome, with automation, increase in speed, throughput, and software enhancements, chemistry analyzers have become the lifeline for most hospitals in obtaining and relaying results and data accurately and timely for faster and more efficient patient health care.
---
Madhushree Ghosh, PhD, is a San Diego-based science and health writer.