3 Questions Laboratory Leaders Should Be Asking All The Time
Overcoming efficiency challenges starts with asking the right questions
We are entering a pivotal moment in time in blood product inventory management. While optimizing blood supply inventory has always been a top priority, the COVID-19 pandemic has truly put blood banks to the test. Blood donations dropped nationwide by 86,000 in 2020, leaving hospitals, health systems, blood and plasma centers at risk.[1] But as operations resume, blood centers and hospitals will continue to face shortages in blood supply.
Good leaders know that asking the right questions can put them on a path to solving complex problems, especially during crises and uncertainty. Those in favor of this inquisitive approach include many Silicon Valley executives, including John Hagel the former founder of the Center for the Edge, a research center run by Deloitte.
If your goals are to improve your lab's uptime, reduce waste, or more broadly achieve a higher level of operational efficiency in testing, then there's no time like the present. Start by asking these 3 questions:
How is our lab meeting its critical performance goals?
In the era of Netflix and Amazon, it's no wonder why patient expectations have also recalibrated to expect faster turnarounds for most services, including lab results. As more patients expect rapid response times, there's increasingly a need for speed in blood lab operations.
Every blood bank's workflow goals differ, but often include standards for metrics like turnaround time, predictable and consistent results, number of donations and inventory of consumables, etc. To help meet these goals, blood centers and hospitals are increasingly accelerating their use of automated testing.
The benefits of replacing manual testing with automation are huge. Not only does it help labs achieve greater workflow consistency, but it also frees up staff to focus on STAT tests or more specialized tasks.
One recent study that looked to test automation's capabilities found that automation can lead to improvements in immunohematology testing, such as preventing human errors in interpretation results, preventing transcription errors while documenting the results, and avoiding sample identification errors.
Another reason to automate is this: more manual tests can add up. One study by Ortho Clinical Diagnostics found a troubling trend among lab managers: 74% of labs report too many tests are done manually. What's especially important is identifying your blood testing platform's current capabilities and how having a limited array of testing in your forum results in more manual tests and slower turnaround times.
Your lab doesn't have to be another statistic. Leveraging a comprehensive testing platform that limits the need for manual testing can be a game-changer for your blood bank operations.
Six Things The Ortho VISION Platform Can Do For Organization
Harnessing Technology to Transform Workflow in the Blood Bank
A Large Multisite Health System Shares Their Experience
How can my lab reduce waste and achieve more cost savings?
It's no secret that America's healthcare system has a waste problem. To put this in perspective, consider that each year 200,000 to 1 million of blood product waste equals a whopping $46 million to $230 million.[2]
Studies have shown that critical factors that influence blood product wastage include: awareness and training of staff ordering and handling blood products, managing temperature-validated containers, inconsistency in interpreting blood product temperature indicators, and accountability when ordering blood products. By combining these factors, the study found that in a large academic hospital setting, an approximate $800,000 in savings were achieved over 4 years.[3]
Automation technology in testing platforms can also help your lab mitigate test reruns, avoidable errors, and blood product wastage.
Another approach can involve implementing a patient blood management program that stresses getting the right blood to the right patient at the right time, also known as patient blood stewardship. One study by the Vanderbilt University Medical Center spanning several years, showed that implementing evidence-based guidelines for blood transfusion and implementing a patient blood management program resulted in $2 million in savings over 3 years.
Is my lab prepared to embrace change?
This is one of the most important questions you should ask as a leader before incorporating process or system-wide improvements into your organization. Leadership-backed hardwiring of new processes requires buy-in from staff and motivating behavioral changes throughout your organization.
To introduce lasting change requires leaders to make it very clear what the benefits are of the changes being introduced. Having an answer to the question "what's in it for me?" or "how does this benefit our patients?" can help leaders address the barriers to change.
Assessing your organization's change readiness involves figuring out your organization's capacity for change, knowledge gaps, effects of previous changes, and staff's willingness to support this change. Answering the change readiness question can help you clarify your vision and roadmap for changes.
Whether it's onboarding new staff to a new automated testing system or introducing a patient blood management program to reduce waste, these changes call for holistic approaches that emphasize these changes as a bottom-up movement across your organization rather than a top-down approach. In today's rapidly evolving competitive environment for blood banks, leaders must take gradual steps to address the challenges in waste and the mismanagement of continuously changing resources over time.
Transforming your organization into one that can spot and solve its problems can start with asking three critical questions on how your organization is running in its current state. By putting the patient experience at the center, blood centers can make positive changes and mitigate costs related to resource mismanagement one question at a time.
[1]
American Red Cross Faces Severe Blood Shortage As Coronavirus Outbreak Threatens Availability of Nation's Supply. https://www.redcross.org/about-us/news-and-events/press-release/2020/american-red-cross-faces-severe-blood-shortage-as-coronavirus-outbreak-threatens-availability-of-nations-supply.html. Accessed April 6, 2021.
[2]
The 2011 National Blood Collection and Utilization Survey Report
. Washington, DC: US Department of Health and Human Services; 2011.
[3]
Heitmiller ES, Hill RB, Marshall CE, Parsons BJ, Berkow LC, Barrasso CA, Zink EK, Ness PM. Blood wastage reduction using Lean Sigma methodology. Transfusion. 2010 Sep;50(9):1887-96. doi: 10.1111/j.1537-2995.2010.02679.x. PMID: 20456700.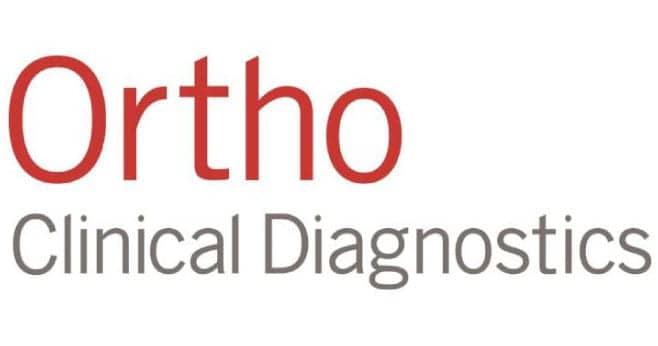 Medqor is committed to protecting and respecting your privacy. We may contact you about our products and services or share information with sponsorship partners, as well as other content that may be of interest to you. By submitting your information, you consent to us contacting you for this purpose in accordance with our privacy policy.
For further information, please check out our privacy policy here