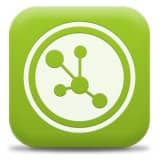 NanoString Technologies Inc, Seattle, has received FDA 510(k) clearance for its Prosigna™ Breast Cancer Prognostic Gene Signature Assay, the company's first FDA-cleared in vitro diagnostic assay.
It uses the gene expression profile of cells found in breast cancer tissue to assess a patient's risk of distant recurrence of disease.
The assay is performed using the nCounter® Dx Analysis System, which can be placed in qualified labs throughout the United States, allowing oncologists and pathologists to meet the testing needs of their breast cancer patients.
The assay is intended for use as a prognostic indicator for distant recurrence-free survival at 10 years, and is indicated for postmenopausal women with Stage I/II lymph node-negative or Stage II lymph node-positive (one to three positive nodes) hormone receptor-positive breast cancer who have undergone surgery in conjunction with locoregional treatment consistent with standard of care.
For each patient, the assay reports the Prosigna Score (referred to as Risk of Recurrence Score, or ROR Score, in the scientific literature, including the TransATAC study recently published in the Journal of Clinical Oncology1) and a risk category based on both the Prosigna Score and nodal status. Node-negative patients are classified as low, intermediate or high risk, while node-positive patients are classified as low or high risk.
All-in-one assay consumables, including RNA extraction kits, allow labs to test as little as a single section of formalin-fixed paraffin embedded (FFPE) tumor tissue.
High-throughput workflow allows each nCounter Dx Analysis System to process up to 30 patient samples per 8-hour workday.
Automated generation of personalized full-color patient reports can be quickly and easily shared electronically with ordering oncologists.
Prosigna-enabled nCounter Dx Analysis Systems are expected to be available for placement in high-complexity Clinical Laboratory Improvement Amendments (CLIA) certified labs late in the fourth quarter of 2013. Prosigna testing services are expected to be available through qualified US clinical labs beginning in the first quarter of 2014.
[Source: NanoString]