Veracyte Inc, South San Francisco, notes that molecular testing is now included in the National Comprehensive Cancer Network Clinical Practice Guidelines in Oncology (NCCN Guidelines®) for Thyroid Carcinoma.
The new NCCN Guidelines indicate that, when a thyroid nodule fine needle aspiration (FNA) result is indeterminate using traditional cytopathology, which relies on microscope-based review, physicians should consider using molecular testing in lieu of diagnostic surgery, provided the test's performance is similar in accuracy to a benign diagnosis using cytopathology.
This new approach could enable tens of thousands of patients to avoid surgery to remove all or part of their thyroids for diagnosis, according to the company. The NCCN is an alliance of 21 world-leading cancer centers. The new guidelines are published online at www.nccn.org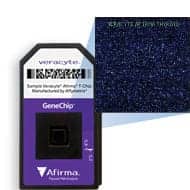 Veracyte's Afirma Gene Expression Classifier testVeracyte's Afirma® Gene Expression Classifier test demonstrated in a multicenter, prospective validation study, published recently in the New England Journal of Medicine, that when it reclassified thyroid nodule FNA samples that were initially deemed indeterminate by cytopathology as benign – which it did more than 50% of the time – its accuracy was similar to a benign diagnosis using cytopathology.
Approximately 450,000 thyroid nodule FNAs – a minimally invasive procedure to extract cells for examination under the microscope – are performed each year in the United States to rule out cancer, the company says. In 15% to 30% of cases, the results are indeterminate, or not clearly benign or malignant, and current protocols typically recommend thyroid surgery for final diagnosis. Following surgery, however, most (70% to 80%) patients turn out to have benign nodules, the company says.
[Source: Veracyte]