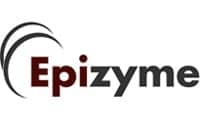 Epizyme, Inc, Cambridge, Mass, Eisai Co Ltd, Tokyo, and Roche Molecular Diagnostics, Pleasanton, Calif, plan to collaborate to develop an in vitro polymerase chain reaction (PCR)-based companion diagnostic test.
The collaboration's goal is to identify lymphoma patients with non-wild type EZH2, including the Y641 mutation.
As demonstrated in Epizyme's Nature Chemical Biology publication, "A selective inhibitor of EZH2 blocks H3K27 methylation and kills mutant lymphoma cells," lymphomas with genetic alterations of EZH2 require EZH2 enzymatic activity for proliferation, suggesting that EZH2 is a driving oncogene in these cancers and therefore an important therapeutic target.
"Eisai and Epizyme are collaborating to develop an EZH2 inhibitor as a personalized therapeutic for patients with genetically defined cancers," says Takashi Owa, PhD, chief innovation officer, Eisai product creation systems. "Working together with Roche enables us to target this important potential therapeutic for a genetically defined subset of lymphoma patients with high unmet need."
[Source: Epizyme]