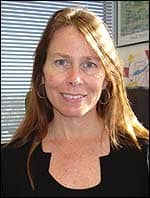 This month's cover story on mass spectrometry for the clinical lab is the first CLP has published on this topic, but I don't believe it will be our last. According to sources at the FDA and the National Cancer Institute's proteomics program, advances in mass spectrometry could "ignite a revolution in the field of molecular medicine."
In particular, mass spec has much to offer in the realm of cancer diagnostics, because the genetics of tumors—and, therefore, the treatment that will be effective—are so highly complex and variable. Mass spec offers the opportunity to analyze multiple parameters at once, and as you can read in our cover feature, it is finding application for oncology diagnostics for prostate, colorectal, and ovarian cancer.
The last several years have seen an explosion in advancement of technologies for the clinical lab, including PCR and other molecular modalities, lateral flow point-of-care devices, and genomic sequencing, and this trend is not likely to abate. A research paper published in Clinical Chemistry is cited in our cover story and indicates that new technologies offer data that has shown that when lung, colorectal, and breast cancer tissues are detected at an early stage, the survival rate increases 85%. The obvious benefit to patients means that these new and emerging technologies cannot be ignored.
A perennial issue in clinical labs, whether new or traditional methodologies are employed, is that of quality control. Each month, CLP runs a survey of the Top 10 stories viewed on this Web site (and if you are not receiving [removed]this list[/removed], or our weekly e-newsletter, [register]CLPrime[/register], I encourage you to sign up). Almost each Top 10 list includes a feature, "Quality Control in the Clinical Lab," that ran in our July 2009 issue. We continue our focus on quality control in this issue with publication of our Tech Guide on chemistry controls. We hope you will find useful guidelines and products there for ensuring the highest standards in your lab.

To stay on top of emerging technologies, bookmark this website and return often for new information.
As this issue goes online, most of us will be on our way to the largest annual scientific conference and trade show in our industry, AACC in Anaheim, Calif. I look forward to seeing many of our readers and clinical lab vendors there. Please feel free to get in touch at any time to arrange a meeting.
Best regards,
Suzanne Clancy, PhD
editor, CLP
; (858) 793-9533