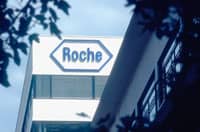 Roche Diagnostics, Indianapolis, and the US President's Emergency Plan for AIDS Relief (PEPFAR) have formed a public-private partnership to improve the capacity of laboratorians and strengthen laboratory systems in African nations highly impacted by HIV/AIDS.
Valued at $12 million over 5 years, the shared goal is to build institutional capacity of regional and national partners by developing certification programs for laboratory technicians, strengthening pre-service curricula, and institutionalizing quality improvement in diagnostics services.
The partnership will accelerate the training of laboratorians specifically related to in vitro diagnostics with the aim of strengthening laboratories and expanding the trained laboratory workforce. The PEPFAR contribution to the effort will be implemented through the Centers for Disease Control and Prevention (CDC), a global leader in laboratory systems strengthening.
The partnership will focus on:
Developing competency and certification for Laboratory Human Resources for Health
Developing pre-service training curricula
Quality improvement for laboratory services–including certification courses for pathologists, molecular diagnostics, and quality management
Collaboration with the African Society for Laboratory Medicine (ASLM) to strengthen local capacity and to promote country ownership and sustainability.
"Strengthening laboratory systems is a priority for PEPFAR because 50% to 70% of clinical decisions depend on accurate laboratory diagnosis," says Ambassador Eric Goosby, US global AIDS coordinator.  The dramatic scale-up of anti-retroviral treatment requires strengthening partner countries' laboratory systems, molecular diagnostics and monitoring, and human resources." PEPFAR says it expects the effort to advance HIV/AIDS prevention, treatment, and care outcomes.
According to UNAIDS, more than 8 million people in low- and middle-income countries are on antiretroviral treatment. PEPFAR directly supports nearly 4.5 million of these individuals on treatment, and is on track to meet President Obama's goal of supporting 6 million by the end of 2013. Despite this progress, tremendous challenges continue for local health systems in areas most affected by HIV/AIDS. Sub-Saharan African countries, home to the vast majority of those living with the virus, have only 3% of the global health workforce.
Roche also addresses the challenge presented by the HIV pandemic through its AmpliCare initiative, a multifaceted program from Roche Diagnostics, designed to enable people in low income and low-middle income countries and middle-income countries with high-disease burden with sustainable access to diagnostic solutions related to communicable diseases, with a specific focus on HIV/AIDS. The training programs provided by Roche in this partnership will form an important facet of its AmpliCare response.
[Source: Roche]