Today, the enhancement of women's health is a focal point for many companies, and is projected to grow at an average CAGR of 13.3% to reach $75.1 billion by 2025.
By Kate Marchio, Aditya Malkar, and Nick Collier, PhD
With greater emphasis being placed on women's health needs, and gender-based health inequalities under the spotlight, change is on the horizon. Health testing is a prominent aspect of this coming change, and developments will present challenges and opportunities for clinical labs.
There are two converging trends: the rise of women's health technology and increased use of at-home sample collection for diagnostic tests. Ongoing innovation in these areas could significantly improve the accessibility of women's health testing. It will also have repercussions for labs, potentially changing the way samples are received and processed, and the way results are distributed. The quantity and quality of samples may be impacted, too. It's important for labs to be aware of likely developments so they can prepare, and potentially collaborate with the health technology companies driving change.
Empathy in Women's Health Innovation
As Caroline Criado Perez explains in Invisible Women: Exposing Data Bias in a World Designed for Men1, the gender data gap has led to serious shortfalls in healthcare for women. Rates of misdiagnosis for some conditions are significantly higher than they are for men. And healthcare needs unique to women, such as those related to menstruation and menopause, have a long history of under-funding and under-research.
Today, the enhancement of women's health is a focal point for many companies. The market for women's health technology is projected to grow at an average CAGR of 13.3% to reach $75.1 billion by 20252.
One area of focus is testing for the diagnosis, management, and screening of medical conditions. The development of empathic sample collection techniques and devices designed with women in mind has an important role to play in improving women's access to healthcare. Understanding the physical and psychological aspects of women's sample collection experiences, along with social and cultural barriers, is key. This is particularly true of tests for the diagnosis of sensitive conditions such as STIs or those involving sample collection techniques which may be invasive, painful, embarrassing, or uncomfortable. For instance, these factors are known to have a detrimental impact on participation in cervical screening programs testing for human papilloma virus (HPV).
The design of the "duck-billed' speculum commonly used to provide access to the cervix in gynecological examinations and procedures has barely changed in a century. In fact, primitive forms of specula bearing a resemblance to today's models have been found in archaeological digs dated to 79 AD. Yet while the device might be effective from a technical perspective, its enduring use does not reflect an empathetic approach. "Fear of the speculum" and "feelings of vulnerability during pelvic exams" are significant barriers to HPV screening globally.
HPV infection is the cause of most cervical cancers, and The World Health Organization's Cervical Cancer Elimination Initiative3 launched in 2020 emphasizes screening as a key strategic pillar. However, if the standard tool used in sample collection hinders participation, progress will be limited. Around 500,000 women are diagnosed with cervical cancer each year, and more than half die, with most cases and deaths in low-income countries.
A self-sampling alternative for the collection of cells from the cervix has recently been adopted by healthcare providers in some parts of the world. Women in Australia can opt for self-collection instead of the usual clinical procedure, and Denmark offers self-sampling kits to women who haven't attended screening programmes. The sample is taken using a long cotton swab and may be done under the supervision of a healthcare professional or at home. Cancer Research UK funded a study involving 3,672 women eligible for cervical screening in April 2021. It revealed that 51.4% would prefer self-sampling over clinician-sampling if they were offered a choice.4
These developments and findings indicate that self-sampling has the potential to address physical, psychological, social, and cultural factors that can hinder HPV testing. Self-sampling could also make HPV testing more accessible for women who cannot easily visit a clinic in person.
Decentralized approaches to testing based on self-sampling could be beneficial for the diagnosis and management of a wide range of health conditions. This could benefit many areas of women's health, enabling healthcare providers to engage with women who might otherwise not get tested. As well as increasing the uptake of cervical screening programs, it offers ways to make testing for STIs or fertility problems more discreet. It could also make general health and wellness testing more convenient and straightforward. All of this is empowering for women, providing new opportunities for proactive health management. But what about the quality and integrity of self-collected samples?
Developments in Self-Sampling
Clinical lab samples must meet certain criteria depending on the test that will be performed. At the very least, sufficient volume of the test specimen is required, and it must be free from contamination to avoid invalid or incorrect results. It can be very difficult to achieve this reliably and consistently outside clinical settings. So, making it easy for patients to collect good, clean samples will be critical to advancements in women's health testing.
Urine collection is a case in point. As a carrier of hormones, cells, proteins, and bacteria it's a valuable specimen for the diagnosis of UTIs, STIs, diabetes, and certain cancers, as well as pregnancy. Yet despite its importance and widespread use, there is no standard for collection beyond simple cups. There's a common assumption that collection is easy, but in fact, obtaining a high-quality sample is not straightforward. Poor sample quality is a limiting factor in the development of urine-based tests that could accelerate diagnoses and improve health outcomes.
Some tests, such as those for STIs, require "first catch;" the first 30ml of the first morning urine. It's used when epithelial cells and debris from the urethra are needed for analysis. Other tests, for diagnosis of conditions including UTIs or kidney infection, require a mid-stream or "clean catch." This is the main portion of the urine void, taken after the first 30ml has flushed any contamination from the urethra, thereby reducing the risk of cross contamination. Controlling the flow of urine to collect the right portion for the sample is difficult for many people. Trying to capture just the first 30ml, or avoid it for a mid-stream sample, is a significant challenge for anyone with bladder control issues. This problem becomes more prevalent as people get older or for women post pregnancy.
For some self-sampling techniques, such as capillary blood collection, it can be hard to obtain the necessary volume for analysis in the lab. The opposite is true with urine collection and oversampling can be a major issue, diluting first catch samples and reducing the effectiveness of testing. For diagnostic tests requiring a bacterial culture, cross contamination of the sample is a problem. This can occur if the sample runs off the patient's legs before it's caught in the tube, and it may lead to incorrect results.
The development of techniques and devices that ensure self-collected specimens meet required standards will accelerate progress in women's health testing. In terms of urine collection, the Peezy Midstream from Forte Medical5 is an elegant example of how this can be achieved. This simple device makes it easier to obtain an uncontaminated clean catch sample without the need to pause urination or hold a separate tube and funnel.
We anticipate further innovation surrounding the self-collection of high-quality urine, blood, cell, and saliva specimens in the short to mid-term. As activity gains momentum, it will unlock further potential to improve women's health through better access to testing.
Implications for Clinical Labs
Labs have an opportunity to play an enabling role, collaborating with health technology companies to shape the development of solutions and ensure self-collected samples can deliver robust and reliable results. The design of sample collection devices is just one part of the equation. It's also important to consider the wider process to identify and address factors that could impact sample quality. For instance, patients will require clear guidance on how to collect the specimen, and ideally a way of checking that it meets necessary quality standards. At the lab, it's advisable to have a system to detect any inferior samples so that clinical time is not wasted processing them and to minimize the occurrence of positives and false negatives being reported.
In addition, labs may need to develop processes for the analysis of specimens in unconventional formats. The diagnostic potential of menstrual blood is being explored by several researchers, and innovations such as the Q-pad from Qvin6 hold much potential.
Careful thought must also be given to the way specimens and test results are handled by labs. When a healthcare professional orders a test and conveys the results to the patient, the impact on lab processes may be minimal. However, there could be more complex scenarios in which a patient initiates sample collection, but a healthcare professional is involved at the end of the process. In other situations, the lab and the patient might communicate directly throughout. It may be necessary to develop new platforms and procedures to accommodate these variables.
Where samples are submitted by post, labs will need a process to sort and store the physical specimens and patient data, bringing logistical and data protection considerations to the fore. If the lab is responsible for delivering the test results, this needs to be handled with empathy. Are the results easy for a layperson to understand and interpret? If the result is unwelcome, are there mechanisms in place to support the patient? Are reporting systems robust enough to ensure the relevant result is always delivered to the right patient?
Repercussions of increased self-sampling for women's health testing will vary for labs in different parts of the world and for different health conditions. As this trend continues to gain momentum, there are undoubtedly challenges to overcome. But ultimately a shift towards self-collection of samples is likely to increase the number of tests that are performed, bringing new commercial opportunities for clinical labs. It also enables labs to play a strategic role at the forefront of efforts to bridge gender-based health inequalities with high-value women's health data.
About the authors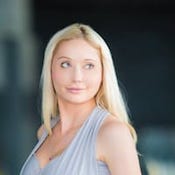 Kate Marchio, director, Women's Health at Sagentia Innovation, is a product development consultant with a mission to improve health access and treatments for women across the entire patient care continuum. Her team develops innovative surgical, diagnostic, patient care, and digital health products and services. Kate is passionate about the role empathy can play in the design of women's health solutions.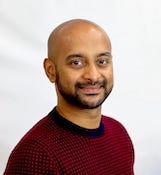 Aditya Malkar, sector manager, Medical at Sagentia Innovation, specializations include bioinformatics and in-vitro diagnostics. Key areas of interest include the rise of value-based healthcare which incentivises clinical outcomes over the amount of care given. He's also enthusiastic about the current focus on non-invasive early diagnosis of disease.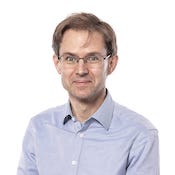 Nick Collier, PhD, chief technology officer at Sagentia Innovation, supports organizations as they translate new technologies from the research lab bench to commercial products. He has been responsible for numerous breakthrough products and innovations including technologies for diagnostic imaging; and in-vitro diagnostics using molecular assays, NGS, flow cytometry, and immunoassays.
References
"Invisible Women," Caroline Criado Perez, Vintage Books, 25 June, 2019
Global FemTech Survey 2023. FemTech Analytics. 2023. www.femtech.health/femtech-market-overview
Cervical Cancer Elimination Initiative. The World Health Organization. 2023. www.who.int/initiatives/cervical-cancer-elimination-initiative
"New Insights on Self-Sampling for Cervical Cancer Screening." Matson, Lilly. Cancer Research UK. April 27, 2022. news.cancerresearchuk.org/2022/04/27/the-latest-on-self-sampling-for-cervical-cancer-screening/
Gold Standard Urine Specimen Collection. Forte Medical Limited. Undated. peezymidstream.com/
Power to the Period. Qvin. 2023. https://qvin.com/