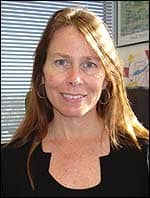 This month's cover story addresses a test that seemed to explode onto the clinical lab scene and is now being added to many patients' routine blood panels—vitamin D deficiency testing. As many as 40% of Americans, including children, are estimated to be deficient in this key vitamin, which, as described in these pages, is now being considered a hormone as well, one with wide-ranging effects on health including prevention of cancer, cardiovascular and autoimmune diseases, and osteoporosis. And while the assays and demand for vitamin D testing may be relatively new, clinical investigators have been examining its role and the implications of deficiency for some time.
Nearly 10 years ago, I attended a press briefing, convened by the American Association for the Advancement of Science during its annual meeting, on the topic of vitamin D. The session was sparsely attended, but the few of us in the room were astonished at the weight of the data pointing to the extent of deficiency in the American population and the effects on health. Informal discussions with colleagues afterward confirmed that this looked like one that would eventually become big news. The issues at the top of our radar and the tools that become a routine part of our professional lives always have long roots in research.
A technology that at one time belonged strictly to the university lab but appears to be progressing rapidly as a diagnostic tool is DNA sequencing. Several intriguing press releases have crossed my desk in the past several weeks describing next-generation and multiplex sequencing. As the cost of this technology continues to come down, it may become the next big thing, alongside PCR-based tests.
Fortunately, the development and FDA time lines for diagnostics are more rapid than the 15 to 20 years typical for new pharmaceuticals, allowing the fruits of academic and clinical research to reach patients that much sooner. It also means those of us in the clinical lab industry have to stay on our toes.

To keep up to speed on clinical issues, bookmark this website.
Continue to look to CLP  to cover these cutting-edge technologies and help you stay current.
The CLP team looks forward to catching up with as many of our readers and vendors as possible at CLMA next month. In the meantime, always feel free to reach out to CLP's associate editor, Stephen Noonoo, or myself to share your news. And if you are not receiving our weekly newsletter, CLPrime, we invite you to [removed]sign up[/removed].
Best regards,
Suzanne Clancy, PhD
editor, CLP

(858) 793-9533