Cerner, Kansas City, has acquired Labotix® Automation Inc, Peterborough, Ontario, Canada, a provider of flexible, open automation solutions for the clinical laboratory setting.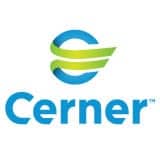 The combination of Cerner Millennium®, Cerner Copath, and Labotix' Automation will create a comprehensive set of capabilities to support high-volume testing.
"By aligning Labotix and Cerner® solutions, Cerner is uniquely positioned with its automation options to support clients focusing on increasing laboratory processing capacity while reducing error," says John David Nolen, MD, PhD, MSPH, managing director of lab medicine, Cerner. "These capabilities are, and increasingly will be, important to organizations which have a business model for high volume or centralized laboratory business models."
Labotix Automation is an open automation solution, meaning it will work with all best of breed devices on the market. With installations around the world that have been operating and evolving for more than 20 years, it can meet the needs of any size lab.
[Source: Cerner]