LIMS/LIS automation will ensure a lab's competitiveness and long-term sustainability in today's evolving health care market for medical diagnostic services.
By Jaswant S. Tony
In an era of increased competition and consolidation in the diagnostic services industry, many medical laboratories are expanding their use of automation to stay up-to-date and competitive. Investing in a new laboratory information management system/laboratory information system (LIMS/LIS) or updating a legacy system could be an important step toward ensuring a lab's future viability. Labs that choose to upgrade to a LIMS/LIS with advanced features can automate more elements of the laboratory workflow, from the preanalytical phase to revenue management, and more.
Before undertaking a system upgrade, thoroughly review your lab's workflow sequence to determine which manual procedures and tasks could be automated, especially any that frequently create bottlenecks. Also, identify repetitive work and data collection that could be eliminated. Once this assessment has been completed, and you're ready to move ahead, look for LIMS/LIS platforms that can offer new, updated benefits to give you a competitive edge.
Faster Turnaround Times (TAT) with LIMS/LIS Automation
A modern LIMS/LIS can automate your entire handling and processing sequence for medical tests—order intake and accessioning, sample transfer, clinical analysis, data readout from instruments, data entry, report generation, and specimen archiving—to streamline workflows and dramatically reduce results TAT. Advanced systems track samples by automatically generating a unique barcode for every specimen and related document, with analytical instrumentation directly integrated to provide real-time data importing and analysis.
These LIMS/LIS automation capabilities eliminate duplication of work and speed up test processing throughout the lab. More efficient processing means you can achieve a higher daily test capacity using the same equipment and staff. Faster test TAT also allows you to deliver clinical results much faster to health care providers (HCPs) and their patients, minimizing delays in determining the next steps in their care. That can prove an advantage in winning business over other labs that take more than a day to provide results. LIMS/LIS automation can also simplify record keeping and reporting by eliminating paper documents, saving time and money on administrative costs.
More Accurate Results
One of the biggest challenges that clinical laboratories face is ensuring repeatability and consistency of test data. Mistakes often occur when technicians manually pull data files from analyzers and attempt to fit the data into a formatted report, then upload it to a central database. Less specimen handling and data entry by staff reduces the chance of human error, improving data quality and accuracy. The increased automation possible with an advanced LIMS/LIS also facilitates process standardization for greater repeatability and consistency of data.
Customization of Process Workflows & Report Formats
The ability to customize laboratory process sequences, add new test panels, or revise reporting formats to meet specific client requirements is often a prerequisite to winning new business. If your lab can't comply with these requests, you could lose an attractive business opportunity to a competitor.
LIMS/LIS automation, especially a platform that incorporates both configuration and customization of the software, enables a lab to easily reconfigure test processing requirements and provide customized reports with multiple electronic delivery options.
Mitigating Staff Shortages
With LIMS/LIS automation, laboratorians can focus on higher-value clinical work such as complex test procedures or data analysis and results interpretation instead of time-intensive, repetitive tasks. This helps mitigate staff shortages, an ongoing industry issue, and reduce workloads and stress, resulting in better employee morale and retention.
Systems Integration Supporting Connectivity to POC
As the health care industry moves past the pandemic and toward personalized medicine, labs are seeking to repurpose molecular analyzers used for COVID-19 detection for other applications.[1] Diagnostic providers can also adapt to shifts in market demand by implementing LIMS/LIS software that includes front-end integration with patient electronic health records (EHRs) in HCP offices, hospitals, and imaging centers.
Choosing a LIMS/LIS automation platform that communicates seamlessly between the lab, doctor's office, and patients will facilitate closer connections to the point-of-care (POC), creating a competitive advantage. One example is GoMeyra's GoVirtual Clinic, a single-interface cloud-based telehealth solution that allows labs or HCPs to administer medical tests and consult with patients over a secure remote platform. Launched in 2022, clinicians can schedule and conduct virtual testing appointments, order test kits, monitor online waiting rooms, and share test results with patients in real-time.
Assurance of Compliance & Reliability
Laboratories are tasked with ever-greater requirements to comply with regulatory, data security, and privacy standards such as HIPAA, HITRUST, and NIST. Outsourcing regulatory compliance and data security functions to a LIMS/LIS supplier can reduce demands on internal IT staff, allowing you to shift more resources toward business growth.
Automatic updates to security protocols and standards changes, along with appropriate verification, can ensure that the lab maintains important certifications. Cloud-based LIMS/LIS software can also provide automatic backup and disaster recovery to minimize downtime in case of an unforeseen disruption.[2]
Enhanced Revenue Generation
To receive reimbursement for testing services, laboratories must collect information required by CMS or private insurance payers, including test requisitions, lab reports, and patient medical notes.[3] If the LIMS/LIS and revenue cycle management software lack interoperability, charges may go unbilled and revenue is lost. Integrating LIMS/LIS data with client EHRs and laboratory financial operations can automate data collection and bill processing to recover additional reimbursement dollars. As test fee margins continue to erode, automatically integrating diagnostic data with your financial operations can measurably boost revenues.
Connectivity that Supports Business Growth
Another way that automation can help labs cost-effectively expand their range of services and testing volume is through virtual collaboration with other small to midsize independent laboratories. A cloud-based LIMS/LIS platform that provides lab-to-lab connectivity through a secure private network enables labs to integrate their workflows, alleviate bottlenecks, and scale up testing capacity without additional capital expense or headcount. They can share data with other network users to manage overflow work and take on new customers, regardless of their location. Smaller labs can leverage the network's continuously-growing capacity and versatility to effectively compete for new business with larger diagnostics companies nationally.
Partnering with a LIMS/LIS Automation Solution Supplier
Medical laboratories would do well to select an all-in-one LIMS/LIS solution and invest in a long-term relationship with the supplier to maximize the benefits of automation across all operations. The LIMS/LIS software vendor you choose should act as your trusted IT partner from initial system specification through installation, startup, and troubleshooting.
A customer-focused supplier should provide a system tailored to your unique requirements and your budget. Make sure they offer both configuration and customization of LIMS/LIS functions, real-time repairs and upgrades, and can accommodate change requests as your operations evolve. Availability of customer service and technical support 24 hours a day is also essential.
LIMS/LIS Automation: The Bottom Line 
The unprecedented demand for high-volume diagnostic testing with fast results ignited by the COVID-19 pandemic pushed medical labs to innovate quickly to meet the urgent need or lose business to the competition. Utilizing the features of a modern LIMS/LIS to automate more laboratory processes and integrate them with other business operations has been shown to dramatically increase productivity, improve quality and consistency of results, expand both range of testing capabilities and volume capacity, and reduce operating costs. Both automation and integration in software architecture are critical to achieve the flexibility and adaptability necessary to continue providing a rapid response.
Although demand is shifting to other types of testing as the pandemic wanes, LIMS/LIS automation will ensure a lab's competitiveness and long-term sustainability in today's evolving health care market for medical diagnostic services.
ABOUT THE AUTHOR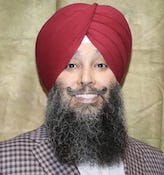 Jaswant S. Tony is the founder and chief executive officer of GoMeyra, an innovative cloud software company providing enterprise technological solutions for the health care industry. The company's premiere product, GoMeyra LIMS, was developed in just a few months during the initial lockdown phase of the pandemic in early 2020.
---
REFERENCES
[1] Nadeau, K. State of the industry 2022: Molecular diagnostics. Medical Laboratory Observer. October 19, 2022. https://www.mlo-online.com/molecular/mdx/article/21283753/state-of-the-industry-2022-molecular-diagnostics
[2] Chorghay, Z. Understand and Demonstrate Your Lab's Value by Leveraging Your LIS. Today's Clinical Lab. March 30, 2023. https://www.clinicallab.com/understand-and-demonstrate-your-lab-s-value-by-leveraging-your-lis-27151
[3] Nadeau, K. Best practices for lab management in 2022. Medical Laboratory Observer. April 20, 2022. https://www.mlo-online.com/management/article/21264293/best-practices-for-lab-management-in-2022