Make Your Lab Dollars Stretch
The pressure to do more with less leads to one efficient solution: automation.
It's likely not news to you that you operate on a tight budget with little room for error. This is an overarching theme in healthcare, and when you take a look at healthcare costs and their percentage of GDP, you'll see that it's a number perpetually on the rise. In 2019 alone, U.S. healthcare spending grew 4.6 percent, reaching an average of more than $11,000 per person. As a share of GDP, health spending accounted for 17.7 percent.
When you apply a lens to how little of the big spend in healthcare goes toward blood banking, it's more than apparent how far labs must make their dollars stretch.
The fact of the matter is, less than three percent of total healthcare spend goes to labs, according to the study "The Value of In Vitro Diagnostic Testing in Medical Practices," which appeared in the journal PLOS ONE. Yet, that tiny spend affects nearly 70 percent of medical decisions.
These are critical decisions on patient health, and there's a real need for accurate diagnostics. With little operating budget dedicated to lab testing, then, it's critical to use the dollar spend in the most efficient way possible. To do this, it's helpful to think like a businessperson rather than a lab technician.
That means slicing and dicing the numbers and looking for solutions to blood banking that remove waste and duplication from your processes. You also want solutions that minimize the potential for human error from the equation. In short, automation is the way to check all those boxes, while staying within budget. "I think automation has really improved things in the lab, allowing us to operate much leaner," says Eva Quinley, chief operating officer for Medic Regional Blood Center in Tennessee.
Small costs that add up
It's easy to look at the cost of automation, like the ORTHO VISION Platform and leave it at that. But there's so much more that needs to go in to calculating costs. It's important to drill down and look at your day-to-day operations, identifying waste, whether materials, time spent correcting errors or reruns, and more. Add this up weekly, monthly and year-to-year, and there is much to gain.
Automation can drastically increase your uptime and reliability, a huge cost savings. ORTHO VISION is self-regulating, ensuring you deliver rapid time to results. With predictive technologies embedded in the system, you'll know well in advance if potential disruptions are on the horizon, improving lab efficiency. If a disruption does occur, not only have you planned for it, but ORTHO CONNECT's backup databases ensures you return to business with all your information intact.
Another advantage of automation is its ability to remove human error from the equation, offering another area to recoup costs. "That's one thing that keeps people awake at night, that worry that an error might occur," says Susan Johnson, the director of clinical education at the BloodCenter of Wisconsin. "Quality control is a challenge for us, and automation builds that process in."
Fewer errors means fewer man hours spent on reruns, making the most of your investment in employees. Piggybacking on that, automation means less time spent training your valuable team members so that their time is well spent from the get-go. "Automation allows someone less experienced to take on more of the work," says Quinley.
Inventory tracking is another opportunity to operate in a leaner fashion. Ortho's Informatics Solutions offers inventory management and standardized operations across multiple lab sites. The result is a staff with more availability to dedicate to other tasks, making the most of your payroll resources.
Cost containment also means tracking performance metrics so that you have a total view of your operation's efficiencies. Ortho's e-Connectivity dashboard gives you the information you need to streamline. Rather than relying on manual reports from your staff members, the dashboard can deliver reports on turnaround time, top condition codes and more, right to your inbox. With a full dashboard of results on your screen, you're able to look for opportunities to improve and optimize.
Day-to-day, year-over-year, your costs can add up. Using automation to make many small improvements can add up to one big cost savings.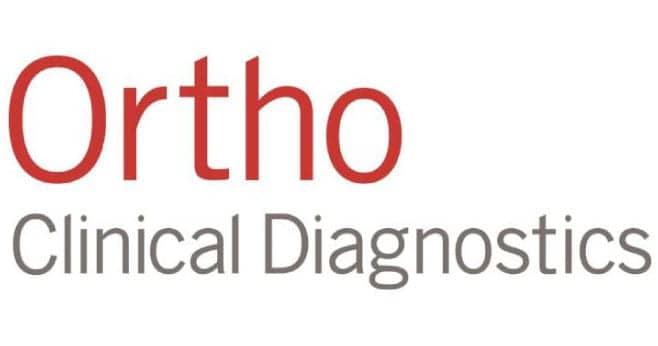 Medqor is committed to protecting and respecting your privacy. We may contact you about our products and services or share information with sponsorship partners, as well as other content that may be of interest to you. By submitting your information, you consent to us contacting you for this purpose in accordance with our privacy policy.
For further information, please check out our privacy policy here