Change Worth Making: These innovations have launched laboratory processing into a new era of efficiency.
Technology has left no industry unchanged, and healthcare is no exception. In fact, it's perhaps one of the areas most impacted for the better by technological advancements. But no matter how revolutionary, any change requires a learning curve and an adjustment period.
While it hasn't been all that long, it's hard to think back on a time when labs relied solely on tube testing. But as with other sectors of healthcare, blood banking has made incredible forward progress in a short period of time. Still, it's only natural that the thought of changing over your entire process with a new system feels overwhelming. But change is always on the horizon and the effort to adapt is worth the effort.
A complete overhaul with an automated system like the ORTHO VISION Swift Platform can propel your lab forward into a period of cost containment, waste reduction, and improved workflow. To better understand how ORTHO VISION Swift accomplishes these efficiencies in the lab, take a look at five innovations in lab testing that have made life easier and better:
Platform reliability:
The days of spending all your time locked to an instrument are gone, thanks to self-regulating systems. The ORTHO VISION Swift Platform makes the most of your staff's valuable time—in fact, the platform can handle itself up to 24 hours without oversight. 
In addition, the platform builds out backup databases, so in the rare case that there is a disruption to operations, your team can enter orders manually and know that full recovery awaits them. Even better, using predictive technologies, ORTHO VISION Swift can alert you to potential disruptions on the horizon, ensuring smooth operations.
Rapid results processing:
Time is of the essence in blood donor matching, so consistent reliability is key. Gone are the days of worrying about the impact of slow results. ORTHO VISION Swift's platform delivers more automated, diverse immunohematology tests than ever before. The system's vast menu of tests, combined with a workflow scheduler, ensures rapid turnaround times. This means when STAT orders arrive, you can make them a priority without having to compromise routine orders.
Should any process changes be needed, the platform's dashboard measures the impact via constant performance monitoring. The end result? Best-in-class results delivery, around the clock
Easy training:
When labs introduce new processes or technology, there's always concern about how long it will take to get staff up to speed. But today's automation makes the transition seamless, and even new team members can jump right into action. This allows your existing team to remain focused on their lab processes, keeping productivity levels high. This can be particularly valuable in the current period of staffing shortages.
The ORTHO VISION Swift platform includes electronic enforcement of standard operating procedures. You'll have a full team operating a higher, more consistent level quickly, so that the workload is balanced, and service levels are high.
Six Things The Ortho VISION Platform Can Do For Organization
Harnessing Technology to Transform Workflow in the Blood Bank
A Large Multisite Health System Shares Their Experience
Improved consistency:
In the past, complex testing was often the step that brought processing to a halt. Manually managing tests like antibody, serial dilutions for titration studies and rare sera phenotyping could easily lead to errors and reruns. ORTHO VISION Swift's automation overcomes those obstacles by providing consistent, error-free results without the need for manual interpretation.
Using a proprietary imaging and interpretation system, ORTHO VISION Swift is able to produce consistent results, greatly improving workflow. Less error and variability means patients receive the results they need quickly, while your staff is able to move on to the next task.
Integrated networks:
When companies have multiple sites and labs, standardization is key. Yet, prior to automation, finding consistency across your networks was difficult. ORTHO VISION Swift assists with lab integration, across existing sites and newly added sites.
ORTHO VISION Swift's analyzers are built on the same platform so that, across the board, your labs share standards for instrumentation, procedures, technology and training. This means that lab techs can move seamlessly from one instrument to the next, between one task to the next. This integration allows access to specialists, regardless of their location, to quickly interpret results in a seamless, collaborative manner.
Labs have come a long way over the years and technology has accelerated innovation and efficiency. While the addition of new systems and processes can seem daunting, the rapid return on investment is more than worthwhile.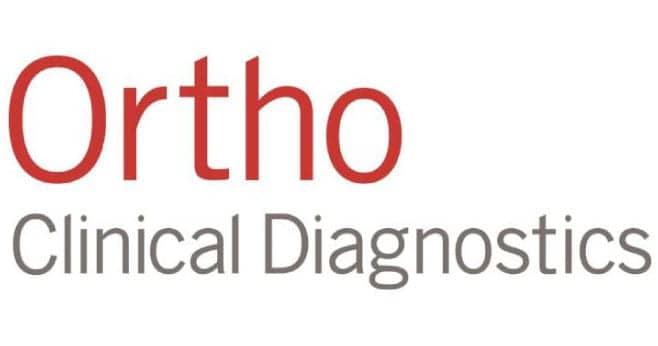 Medqor is committed to protecting and respecting your privacy. We may contact you about our products and services or share information with sponsorship partners, as well as other content that may be of interest to you. By submitting your information, you consent to us contacting you for this purpose in accordance with our privacy policy.
For further information, please check out our privacy policy here