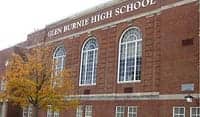 COLA, Columbia, Md, will sponsor a hands-on "Give Back Day" for 9th and 10th graders attending a biomedical allied health magnet public school program in Maryland, providing a window into careers in the lab sciences.
The teens will participate in a series of exciting lab demos.
FAST FACTS
Job growth in the lab sector is projected to rise about 16% between 2008 and 2018 (in Maryland, medical and clinical lab technician is ranked the ninth most-in demand health occupation). However, there are more than 40,000 current lab job vacancies in the United States, and about half of clinical labs nationwide report difficulties in recruiting new staff.
The presentation is timed to coincide with National Medical Laboratory Professionals Week—from April 22 to 26—which celebrates the role laboratorians play in patient care.
The event will be held from 7 am to 9:30 am on April 23 at Glen Burnie High School, 7550 Baltimore Annapolis Blvd, Glen Burnie, Md. For more information, call (410) 761-8950.
James Liggins, COLA's chief marketing officer, and Paul Campognone, COLA's COO, will be among the 10 representatives on hand from the organization.
COLA's Give Back Day initiative aims to educate young people about the many job opportunities that exist in lab science careers and the contributions these workers make to the delivery of safe, effective health care.
[Source: COLA]