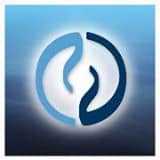 COLA Resources Inc® (CRI), the educational arm of COLA, Columbia, Md, is sponsoring the upcoming Symposium for Clinical Laboratories, whose agenda covers wide-ranging topics of interest to physician office and hospital lab personnel.
Keynote speakers from leading healthcare facilities will discuss topics such as preparing for lab inspections, regulatory compliance, the business of lab medicine, and practical tools such as improving processes and procedures, preventing errors, and improving patient care.
"CRI Symposia are key educational events, promoting ongoing development in healthcare quality systems and lab accreditation," says Rose Mary Casados, president, CRI. "This conference is particularly important because it will offer attendees a workshop on how to implement CMS's new IQCP quality control guidelines in the clinical lab."
Click here

to read CLP's profile of CRI, launched in July 2013, in an Inside Track interview with Rose Mary Casados.

The event will be held from October 23 to 26 at the Hyatt Regency St Louis at the Arch, St Louis.
The conference will also highlight the impact of national healthcare reform on labs, and update attendees on federal regulatory issues, including a workshop on the new Individualized Quality Control Plan (IQCP) guidelines recently introduced by the Centers for Medicare and Medicaid Services (CMS), and scheduled to go into effect in 2016. A 2-year transition period will begin January 1, 2014.
Professionals from every area of lab medicine are expected to attend—including physicians operating an office lab, diagnostic lab staff, physician assistants, nurses, and other medical personnel—for a series of educational and networking opportunities.
Presentations include:
IQCP Workshop
Diana Fairbanks, MT (ASCP), laboratory consultant, Department of Health & Human Services, CMS, Region VII
Healthcare Reform (and more)
Edward J. Peterson Jr, MBA, MT (ASCP), director of laboratories, Barnes-Jewish Hospital, St Louis
Safety and Services
Jeanne Mumford, MT(ASCP), laboratory quality assurance specialist, Johns Hopkins Community Physicians, Quality
Clinical Molecular Diagnostics: The Past, Present and Future
Siby Sebastian, PhD, DABMG; DABCC, associate professor, Department of Pathology-Duke University Medical Center, associate director, Clinical Molecular Diagnostic Laboratory, Duke University Health System
Basics of Laboratory Medicine for Physicians (and more)
Verlin Janzen, MD, FAAFP, Hutchinson Clinic and Hutchinson Hospital, Hutchinson, Kan
HIV Diagnosis and Treatment
Donna Sweet, MD, MACP, University of Kansas School of Medicine, Wichita, Kan
The symposium (formerly known as the Physician Office Laboratory Symposium) aims to meet the education and networking needs of physicians and healthcare professionals in the office lab industry, while providing Continuing Medical Education (CME) and Continuing Education Unit (CEU) credits.
CRI, through its parent company COLA, offers continuing education credits through the following COLA-approved providers: American Academy of Family Physicians (C.M.E.); the American Society for Clinical Laboratory Science (ASCLS) P.A.C.E.® Program; the Board of Clinical Laboratory Personnel, Division of Medical Quality Assurance at the Florida Agency for Health Care Administration; and the California Division of Laboratory Science, Department of Laboratory Field Services.
Click here for more information and to register.
[Source: COLA]