Microplate Reader
Supports top and bottom fluorescence intensity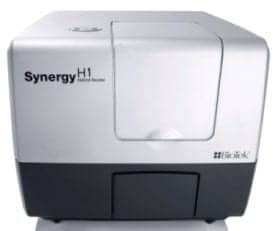 Synergy™ H1 from BioTek Instruments Inc, Winooski, Vt, is a flexible monochromator-based multimode microplate reader that can be turned into a hybrid system with the addition of a filter-based optical module. The monochromator optics uses a third-generation quadruple grating design that allows working at any excitation or emission wavelength with a 1-nm step. The system supports top and bottom fluorescence intensity, UV-visible absorbance, and high-performance luminescence detection. The filter module is a completely independent add-on that includes its own light source and a high-performance dichroic-based wavelength selection system. With its very high optical efficiency, this module supports advanced detection modes such as Fluorescence Polarization, Time-Resolved Fluorescence, and filtered luminescence. A dual reagent injection system is available to automate inject/read assays such as ion channels assays or flash luminescence assays.
BioTek Instruments Inc
(888) 451-5171
www.biotek.com
---
MQC Analyzer
Compact size minimizes footprint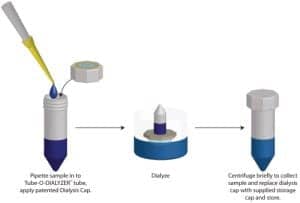 Concord, Mass-based Oxford Instruments America Inc's Magnetic Resonance Group has released the second generation of its MQC analyzer. The compact analyzer minimizes the footprint on laboratory benchtop space. It also includes a space-saving internal computer with operator interface, so no external PC is required. The MQC incorporates a permanent magnet that is smaller than those in any comparable instrument and has a very high homogeneity. The magnet is available in operating frequencies from 2 MHz to 23 MHz. The analyzer features a 17-inch LCD flat screen monitor mounted on the magnet, providing the user with a clear view of data and operational instructions. New test and diagnostic software allows for remote servicing of the instrument. Interchangeable probes permit different sample sizes to be used for different materials. A liquid variable temperature probe is now available, allowing operators to run experiments at higher or lower temperatures.
Oxford Instruments America Inc
(978) 369-9933
www.oxford-instruments.com
---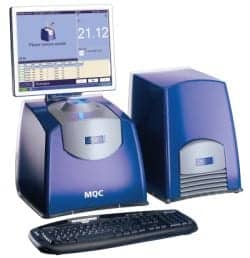 Dialysis Device
Efficient dialysis and 100% sample recovery
Tube-O-DIALYZER™ dialysis device from G-Biosciences, St Louis, allows efficient dialysis and 100% sample recovery, even if a sample precipitates. The dialysis device's tube format allows for easy handling and manipulation, as well as easy sample loading. For sample recovery, just place the Tube-O-DIALYZER in a centrifuge and spin your sample to the bottom of the tube. The device does not require the use of specialized loading devices, syringes, or needles. The dialyzer comes in two sizes: the Micro unit allows efficient dialysis of 20- to 250-µL samples, and the Medi unit is optimized for 200-µL to 2.5-mL samples. Both samples are available with membranes with molecular weight cutoff of 1kDa, 4kDa, 8kDa, 15kDa, and 50kDa.
G-Biosciences
(314) 991-6034
www.gbiosciences.com