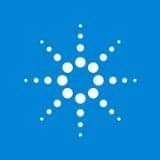 Agilent Technologies Inc, Santa Clara, Calif, introduced new application compendiums on designer drug testing and toxicology of oral fluids. Also available is an expanded GC/MS Designer Drug Library. This searchable library includes designer stimulants that are often marketed as "bath salts" as well as additional cannabinoid compounds.
??In tandem with the release of these new resources, Agilent is sponsoring monthly webinars featuring industry experts who will discuss new LC/MS and MS applications for forensic detection and analysis of designer drugs and metabolites. Agilent developed these compendiums, and the expanded GC/MS Designer Drug Library, in collaboration with NMS Labs, Willow Grove, Pa.??
Screening oral fluid is an accurate and effective alternative to screening urine or blood. It provides many collection advantages, and samples can be more easily analyzed using highly sensitive enzyme immunoassays and LC-MS/MS instrumentation. To download the application compendium "Drugs and Metabolites in Oral Fluid," visit Agilent's Forensics & Toxicology website.??Throughout the year, Agilent will sponsor a monthly online educational series focusing on the analysis of designer drugs and drugs of abuse. Hosted by RTI International's online education service on www.ForensicEd.org, the Webinars listed below will also be available for replay following the live events.