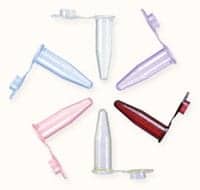 BioPointe Scientific, La Jolla, Calif, has expanded its line of consumable laboratory products.
In addition to pipette tips, the company's new products include microcentrifuge tubes (pictured), 96-well plates, Total Defense pipette tips, PCR plates and tubes, and PCR eight-strip tubes/caps.
The company provides discounts to educational institutes and new customers.
[Source: BioPointe Scientific]