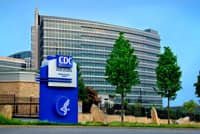 GenomeWeb reports that a workgroup led by the Centers for Disease Control has published guidelines for labs developing clinical tests based on next-generation sequencing.
The Next-generation Sequencing: Standardization of Clinical Testing (Nex-StoCT) workgroup, which included researchers from the CDC, clinical laboratories that have already developed sequencing-based tests, industry representatives, and representatives from the College of American Pathologists and the Centers for Medicaid and Medicare Services, recently published their guidelines in Nature Biotechnology.
The guidelines address issues of validation, quality control, proficiency testing, and reference materials that are specific to next-generation sequencing technology.
Click here to read more.
[Source: GenomeWeb]