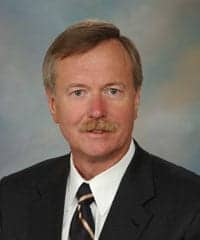 Rod ForsmanUpdating topics and the body of knowledge
BY: KURT WOOCK
Those looking forward to this year's Clinical Laboratory Management Association (CLMA) ThinkLab will be surprised. There isn't a ThinkLab. The annual conference has been renamed: It is now called KnowledgeLab. The switch from verb to noun does not indicate the conference is any less active—attendance is actually expected to be up this year. The new name is a reference to the depth of the content that the conference offers.
Amid the array of conferences to choose from, CLMA, Chicago, stands out for its dedication to serving laboratory managers. Rod Forsman, president of CLMA and assistant professor emeritus of laboratory medicine and pathology, College of Medicine, Mayo Clinic, Eyota, Minn, sat down with CLP to talk about the name change, a new method of selecting educational content, and other changes to the annual event.
CLP: Was the name change a cosmetic decision, or does it speak to something more significant about the conference itself?
Forsman: I remember when we changed the name from CLMA Annual Meeting to ThinkLab. What we wanted to do then was to draw attention to the fact that we want people to think about the laboratory. We have since then developed a body of knowledge for clinical laboratory management. We have structured the entire educational content—because it is an educational meeting—around the various domains of that body of knowledge. We wanted to get something new on the agenda and take our program to the next level. Rather than repeating topics from the past, we want to bring things up to date while heavily leveraging our body of knowledge.
CLP: What do you expect the turnout to be?
Forsman: We're very optimistic because we have been getting the word out sooner. We are already ahead of registration compared to last year. Because of the problems with the economy, all associations have seen a downturn in members and attendees, especially in health care. Funding attendance to these meetings has dried up, so we're working against that. But with this choice of destination (airline rates to Orlando are favorable; it's a destination spot in case folks want to bring their families; and we have great rates at a hotel where the rooms are all suites), our expectation is that we'll exceed last year's attendance.
CLP: Does the lab manager's level of experience affect what he or she can take away from the conference?
Forsman: We have an aging population in the laboratory, and plenty of retirements are coming up. We think, therefore, there will be a need for new managers. In the laboratory, there really isn't a career ladder like there might be in some other fields. So what tends to happen is that in order to promote good technical staff, you give them a management role. But management isn't something everyone in a lab has a natural aptitude or has trained for. Providing education and support for those people and their careers is where we fit in. And for an annual meeting, we remain committed to providing content that attracts seasoned managers as well.
CLP: There's been a change to how CLMA selects content for the meeting. Tell us more about that.
Forsman: Historically, we ran the meeting like scientific meetings in health care where members would submit topics they wished to present. After that, there was a process of elimination conducted by a review committee. We've been doing that for years. But, we realized that the experts, the marquee individuals that do a really good job, need to be invited. This year, we said that we're still going to allow members to submit presentations, but we also have selected presenters who we know are in demand and who present topics we know people will want to hear. In addition, we're having daily general sessions as opposed to a single keynote speaker like we've had in the past.
CLP: What is the new "buddy program?"
Forsman: Some attendees are new managers looking for equipment, some are here for the first time—we thought it would be good to put people together with more seasoned members. They can go around the exhibit floor together. I know this happens already; this just creates a mechanism for those who might not have colleagues attending. We'll also give two educational sessions for vendors. These will involve some key lab and materials managers having a dialog about how purchasing decisions are made.
CLP: Tell us more about the new Lab Leadership Forum, which takes place before the actual conference.
Forsman: We have forums for two groups. We'll have a motivational speaker named Ron Williams. He is planning a day-long Sunday session for the seasoned manager. The second preconference event is called The Fundamentals of Laboratory Leadership. That's a comprehensive program designed for the emerging manager. There will be two webinars as a prerequisite for the Sunday session. Selected topics from KnowledgeLab will be tailored for the emerging lab leader and there will be a follow-up afterward. We've surveyed hundreds of lab managers and health care administrators and asked, "What are the tools your managers need?" It was very enlightening, and brought up things we might not have picked on our own.
CLP: Let's talk about the keynote speakers, beginning with Michael Laposata, MD, PhD, Vanderbilt University, whose speech is titled, "Advising Clinicians on Laboratory Test Selection and Result Interpretation with a Diagnostic Management Team."
Forsman: Dr Laposata is a very well-known, dynamic speaker. He's always received great marks on previous presentations. With health care reform, it's incumbent upon everyone to make good choices as it relates to which test to perform, especially with respect to cost-effectiveness. It's a utilization issue. There are probably things we're doing that we don't need to and things we aren't doing that we should be doing. Along with that, we need to provide consultative support from the laboratory. That's what Dr Laposata champions: Don't just generate numbers—help the physician answer the clinical question being asked.
CLP: Next up is Michael Astion, MD, PhD, from Children's Hospital in Seattle who will present on patient safety.
Forsman: Dr Astion is very well-known for the issue of patient safety. Patient safety is paramount for everyone. Dr Astion has translated that into the framework of, "OK, what can the laboratory do?" He has studied and written about laboratory errors and how to combat them. He has implemented these strategies in his laboratories over the years. He's also very entertaining and delivers a delightful presentation, which is great. Scientists like to focus on content and deliverables, but it sure makes it easier when you have someone who can keep your attention.
CLP: Finally, you'll have Robert Michel from The Dark Report.
Forsman: Robert is an editor and publisher of the Dark Report. He holds conferences and travels around the country, following new and emerging trends. He may prove to be controversial, but certainly thought-provoking.
CLP: Curt Johnson from Orchard Software will have a sponsored session on the impact of market forces on the lab. What exactly is a sponsored session?
Forsman: We haven't always had industry sponsored content but have decided to open this up for genuinely good topics for which vendors have a better answer than we do. Johnson's presentation relates to how we should deal with upcoming federal regulations as it relates to the laboratory and compliance. Those solutions, such as ICD-10 compliance, are often IT-related.
CLP: Will people have a way to see some of these presentations online?
Forsman: Yes, we've done that in the past, and we'll be doing it for selected topics again. We'd like everyone to attend, but we know not everyone is able to make it.
CLICK HERE

for more information and to register for KnowledgeLab 2013, to be held from April 7 to 10 in Orlando.
Kurt Woock is associate editor for CLP.