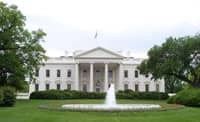 President Obama's newly released fiscal year (FY) 2014 budget plan proposes a mix of cuts and tax increases to lower the deficit by $1.8 trillion over the next 10 years.
Among the nearly $400 billion in proposed Medicare cuts is a $9 billion reduction in clinical lab payments.
The proposal would extend the 1.75% cut in the CPI update, which was included in the health care reform law, through 2023.
The cut, which is opposed by the American  Association for Clinical Chemistry (AACC), Washington, was due to expire in 2015.
The budget backs policies to encourage electronic reporting of lab results, which are expected to amount to $9.5 billion in savings over 10 years.
Click here for more details on the HHS budget.
On another front, Andrew Fish, executive director, AdvaMedDx, Washington, DC, a division of the Advanced Medical Technology Association, which represents companies that make medical diagnostic tests, has made the following statement:
"The president's budget includes significant reductions to Medicare payments for clinical laboratory tests. Coming on top of recently enacted cuts to the Medicare Clinical Laboratory Fee Schedule, these further reductions would greatly undermine a critical area of health care. Innovation in diagnostic tests is driving key advances in patient care and outcomes, including personalized medicine. It is imperative that Medicare payments reflect the value of diagnostic tests and support continued innovation in this field.
"AdvaMedDx encourages new ways of recognizing the value of diagnostics in patient care, such as the Improving Diagnostics Innovation Act of 2012 (HR 6446) introduced by Reps Peter J. Roskam (R-Ill) and Leonard Lance (R-NJ) in the last Congress. We look forward to working with Congress and the Administration to identify better ways to value and reimburse for innovation in diagnostic tests."
[Sources: AACC and AdvaMedDx]