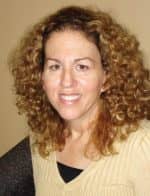 Judy O'Rourke
In the workplace, our individuality may be best showcased by our contributions to a team effort.
We each bring skill sets, knowledge, experience, creativity, exactitude, resilience, ethics, purpose, and key, the ability to routinely harness our best efforts for the good of the team.
Merriam-Webster defines teamwork as "work done by several associates with each doing a part but all subordinating personal prominence to the efficiency of the whole." Anyone who's been part of a team may chuckle at M-W's list of rhyming words (sometimes part of the deal?): berserk, network, rework… .
With recent advances in companion diagnostics, a teamwork hybrid (work in progress) is emerging as we're seeing pharma buying in to the merits of harnessing and leveraging companion diagnostics to advance targeted health care, personalized medicine. In this way, pharma and diagnostics join forces as a team to improve patient care.
CLP's Best Clinical Lab Facilities, Class of 2012, a recognition program in which your lab spotlights its accomplishments and how it strives for excellence, is under way. CLP's August issue will include a print supplement showcasing nominated labs and profiles, and the issue will be archived on our Web site for 12 months. You can nominate a facility that merits recognition—and, of course, feel free to nominate you own facility! The nominations deadline is May 11. For more on this program, visit www.2012bestof.com/clinical_lab_products/index.html If the urge to nominate your lab is hampered by inertia, here's something to jump-start you. National Medical Laboratory Professionals (NMLP) Week is from April 22 to 28. If your lab is heeding any of the Clinical Laboratory Management Association's (CLMA) suggestions (several of which rev up team building), you may already be on the way to thinking about how your team's efforts make you stand out.
Let me know how your lab is celebrating NMLP week, and I'll share it on our Web site.
I'd like to introduce you to Alison Canning, BSc Hons Trainer (Quality Management Solutions Group), Randox Laboratories Ltd, our new expert in Expert Insight, who's on hand to answer your questions about QC and PT. Find her here: www.clpmag.com/expertinsight/ We introduced CLP's digital edition last month, and with it, digital multimedia that aims to streamline your hunt for resources. I invite your input on how well we're meeting your needs. We strive to be part of your team.
Judy O'Rourke
Editor, CLP
, (619) 659-1065