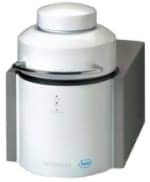 LightCycler MRSA Advanced Test
Test helps prevent/control MRSA infection
The LightCycler® MRSA Advanced Test, from Roche, Indianapolis, is a qualitative in vitro diagnostic test for the direct detection of nasal colonization with methicillin-resistant Staphylococcus aureus (MRSA). The test is designed to aid in the prevention and control of MRSA infections. It will be performed on the company's LightCycler 2.0 instrument with nasal swab specimens from patients suspected of colonization, using patented real-time polymerase chain reaction technology. It features a ready-to-use format and offers flexible batch sizes.
Roche
(317) 521-2000
www.roche.com
---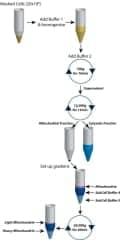 XIT Mitochondrial DNA Kit
Isolate high-quality mitochondrial DNA
The XIT™ mitochondrial DNA kit, from G-Biosciences, St Louis, combines the company's FOCUS™ mitochondria technology with its XIT™ DNA isolation technology in a single kit. The kit uses proprietary Subcell buffers to lyse cells and animal tissue in order to remove cellular proteins and nuclei from a highly enriched, intact, and active mitochondrial fraction. The mitochondria are then lysed with the included lysis buffer. The lysate is treated with LongLife™ Proteinase K to degrade the proteins. The mitochondrial DNA is then isolated with an alcohol precipitation. The kit is designed for around 100 preparations consisting of 20 x 106 mammalian cells/prep. The kit also contains protocols for isolation of mitochondria from soft (brain and liver) and hard (cardiac and skeletal muscle) tissue.
G-Biosciences
(314) 991-6034
www.GBiosciences.com