Randox, UK, with US headquarters in Kearneysville, WVa, has launched a new-look website dedicated to its EQA program, RIQAS.
The user-friendly RIQAS.com site provides comprehensive information about the Randox International Quality Assessment Scheme (RIQAS).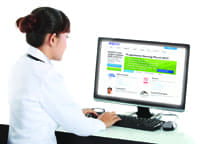 A step-by-step guide to getting started and a breakdown of the reports is included for labs interested in learning more about the program.
For current RIQAS users, the site provides useful information on all programs and new developments and updates.
The website is not solely for current RIQAS users. It's also a resource for labs that want to learn more about what EQA is, the objectives of an EQA program, and how it can benefit the lab. The advantages of implementing an EQA program are presented, and the importance of EQA in point-of-care testing is highlighted.
[Source: Randox]