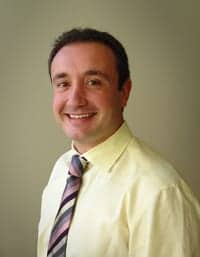 Ross J. Molinaro, PhD
Medscape Medical News reports that of the less than 20% of patients with diabetes who meet the nationally recommended frequency for glycated hemoglobin (HbA1c) testing, more than one-third are not prescribed treatment changes when their levels increase significantly, according to a new study.
Ross J. Molinaro, PhD, assistant professor, pathology and laboratory medicine, Emory University School of Medicine, Atlanta, and Jaime Noguez, PhD, pathology clinical chemistry fellow, Emory University, assessed clinician practice in ordering HbA1c testing (which is a measure of glycemic control) over an average of 3 months.
Medscape notes that they retrospectively reviewed the medical charts of more than 26,000 patients who underwent more than 32,000 HbA1c tests during a 1-year period at their lab. Only 4,380 patients received more than one test in that period.
The American Diabetes Association (ADA) and other organizations recommend that people with diabetes have an HbA1c test every 6 months if their plasma glucose levels are within target range, and every 3 months if they are not achieving glycemic control, or if their therapy has changed.
The study suggests improved communication is needed between the lab and the clinician on when to follow up with a patient who has a significant change in HbA1c, Molinaro told the news source.
Click here to read the entire story.
[Source: Medscape]