Freeno.me, a startup project focused on improving early cancer detection, has been named one of five healthcare category winners of the Verizon Powerful Answers award.
Freeno.me hopes to enable earlier cancer detection through development of a software platform to detect and monitor cancer at disease stages where clinical benefit can be gained. The project's clinical insights build on emerging evidence of cell-free circulating DNA and its potential as a novel biomarker.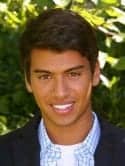 The startup project is supported by Loxbridge Research LLP, a UK-based investment and project-management company founded in 2008 to create innovative life sciences technology companies addressing global unmet needs. Loxbridge has built experience in cell-free DNA through its founding of Premaitha Health, a UK-based prenatal diagnostics company also using cell-free DNA as a biomarker. By combining this experience with its proprietary software architecture, the Freeno.me project aims to make interpretable and actionable information based on cell-free DNA biomarkers available to researchers, clinicians and, eventually, patients.
Loxbridge has been actively collaborating on the project with Freeno.me coinnovator Riley Ennis, who was selected as one of the '20 under 20′ by Peter Thiel, PayPal cofounder and early Facebook investor, for his fellowship program. The fellowship aims to mentor and develop young entrepreneurs in building innovative scientific and technical projects, in order to create the defining companies of tomorrow.
The Freeno.me technology has potential for use in treatment monitoring and companion diagnostics, and may eventually be applied through the use of cloud computing and mobile applications. Freeno.me is already in early discussions with interested pharmaceutical companies regarding the use of the platform to enhance clinical trials.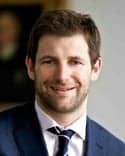 "We are honored by Verizon's recognition of the Freeno.me technology and plan, and the benefits it may bring to patients through earlier diagnosis of life-threatening conditions in the future, said Charles Roberts, MD, CEO of Loxbridge and cofounder of Freeno.me.
Headquartered in London at the Royal Institution of Great Britain, Loxbridge sources innovation from academic institutions, existing companies, and independent scientists—as well as a significant element of internal invention via its own team and extensive network of innovation-partners and key opinion leaders. The firm also maintains portfolio investments, labs, and academic partnerships elsewhere in the UK and United States.
As part of the Verizon award, Freeno.me received a prize of $700,000, which will serve as seed funding for the project and will be used for recruitment of staff and further development of the data analysis software platform.
The Verizon awards were held as an open-call competition for individuals and companies with innovative and empowering solutions in the areas of healthcare, education, and sustainability. More than 1300 ideas were submitted globally, and 10 finalists in each category were chosen to pitch their ideas to a panel of renowned judges for the opportunity to win up to $1 million. Freeno.me was the only UK-based winner.
The awards were presented by Verizon chairman and CEO Lowell McAdam at the 2014 Consumer Electronics Show, in Las Vegas.
For further information, visit the websites for Loxbridge Research and the Verizon Powerful Answers awards.