GE Healthcare and Thermo Fisher Scientific have announced that GE will buy Thermo's HyClone cell culture media and sera, gene modulation, and magnetic beads businesses for approximately $1.06 billion. The companies expect the deal to close in early 2014.
Last November, Thermo agreed to sell the divisions from its analytical technologies segment in order to expedite European Commission approval of its bid to purchase Life Technologies. The divested divisions had combined revenues of $250 million in 2013, an increase of $50 million over 2012.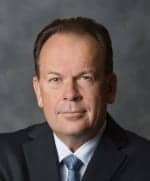 GE Healthcare plans to use the acquisition to bolster its $4 billion life sciences division. In a statement, GE Healthcare President and CEO John Dineen said, "Life sciences is one of our strongest and fastest-growing business areas, driven by the world's demand for improved diagnostics and new, safer medicines. This deal makes a good business even better and will help us realize our vision of bringing better healthcare to more people at lower cost."
HyClone cell culture media and sera will fall under GE's product offerings for the manufacture of vaccines and antibody therapies by biopharmaceutical companies and cell biology researchers. Gene modulation, or RNAi, technologies are used by molecular biology and cell biology researchers studying gene function. Products of the Sera-Mag magnetic beads business will be sold primarily to researchers and developers of in vitro diagnostic tests.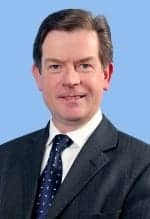 Kieran Murphy, president and CEO of GE Healthcare's life sciences division, said the acquisition will allow the company to better service its biopharmaceutical customers. "They will benefit immediately from an expanded range of 'start-to-finish' technologies that will help them improve product yields and reduce time to market. By expanding our production facilities to three continents, we will be able to offer the biopharmaceutical industry greater confidence in the security of supply of cell culture media and sera, a key part of their production process."
Thermo announced in April it would purchase Life Technologies for approximately $13.6 billion and would assume Life Technologies's existing debt of $2.1 billion. Thermo has said that based on talks with the United States Federal Trade Commission (FTC), it does not expect to shed any additional divisions. The company's initial statement said it expects the deal to save approximately $275 million annually by year 3.
Perhaps upsetting previous calculations for the Thermo–Life Technologies deal, a federal court ruled against Life Technologies on January 6, awarding an additional $12.4 million in prejudgment interest to Enzo Biochem in connection with a patent infringement suit against Life Technologies's predecessor, Applera. A jury previously awarded Enzo and Yale University $49 million for Applera's infringement of 6 patents. Last summer, a court denied Life Technologies's motion for a new trial.
For more information, visit Thermo Fisher Scientific, GE Healthcare, and Life Technologies. Read GE's release and Thermo's statement.