Trovagene Inc., a developer of cell-free molecular diagnostics, and US Oncology Research, one of the largest community-based research programs in the United States, have entered into a clinical study agreement to examine the utility of quantitative urine-based KRAS mutation detection and monitoring in pancreatic cancer patients.
Metastatic pancreatic cancer is frequently associated with KRAS gene mutations. The primary purpose of the collaborative study is to determine whether KRAS mutations can be evaluated in urine to monitor treatment response in patients that test either positive or negative for the tumor marker CA19-9. Patient enrollment is expected to begin in the first quarter of 2014, and up to 45 patients are expected to participate in the collaborative study.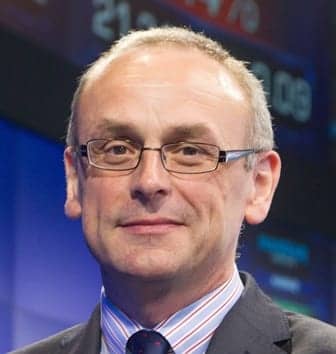 "We are pleased to be collaborating with US Oncology Research and its network of community cancer care sites. The study is designed to provide comprehensive qualitative and quantitative clinical results for our multiplexed KRAS NGS assay, and is an important part of our strategic objective to integrate the use of our proprietary technology in clinical practice," said Antonius Schuh, PhD, president and CEO of Trovagene. "We believe that near-real-time detection and monitoring of KRAS mutations in metastatic cancer patients have potential to improve patient outcomes and impact the standard of care for cancer monitoring."
CT scans and CA19-9 blood levels are currently the only two methods available to clinicians to monitor metastatic pancreatic cancer tumor burden and response to therapy. However, approximately 11% to 17% of patients will not display elevated CA 19-9, even with high tumor load. For patients that test negative for CA19-9, Trovagene's method to follow disease status could be distinctly beneficial.
Pancreatic cancer is considered to be one of the most deadly cancers due to its aggressive nature and advanced stage at diagnosis. The American Cancer Society estimated that 44,220 people in the United States would be diagnosed with pancreatic cancer in 2013, and about 38,460 would die from the disease. An estimated 80% of pancreatic cancer patients have unresectable or metastatic disease, and up to 95% of pancreatic cancers are thought to have KRAS mutations. Based on these statistics, the need for an accurate, cost-effective test to quantify and monitor KRAS mutational status is high.
"We desperately need new ways to follow our patients with pancreatic cancer, particularly those without any other markers," said Daniel Von Hoff, MD, medical director of research and scientific medical officer for McKesson Specialty Health and the US Oncology Network. "It is important for our US Oncology Research team to be testing this new approach."
The prospective study supports Trovagene's core objective to demonstrate the clinical value of its proprietary cell-free DNA platform for the detection and monitoring of oncogene mutations in urine. Complementing other clinical studies evaluating Trovagene's novel molecular diagnostics, the US Oncology Research collaboration is the first multisite study sponsored by Trovagene.
Headquartered in The Woodlands, Tex., and supported by McKesson Specialty Health, US Oncology Research draws from the US Oncology Network's experienced investigators and clinical staff who specialize in Phase I through Phase IV oncology clinical trials. US Oncology Research serves more than 80 research sites and 225 locations, managing about 225 active trials at any given time. Physicians in the research network have enrolled more than 56,000 patients in nearly 1,300 trials since inception in 1992, and have played a role in 47 FDA-approved cancer therapies. In addition to the 11 US Oncology Research–affiliated community cancer care sites participating in the KRAS study, academic research institutions that specialize in oncology have also elected to participate.
Headquartered in San Diego, Trovagene is leveraging its patented technology for the detection of cell-free DNA and RNA—short nucleic acid fragments originating from normal and diseased cell death that can be isolated and detected from urine. Trovagene has a diverse intellectual property portfolio related to cell-free DNA and RNA testing in urine, including US and European patent applications and issued patents that cover testing for HPV and other infectious diseases, cancer, transplantation, prenatal, and genetic testing.
For more information visit Trovagene or US Oncology Research.