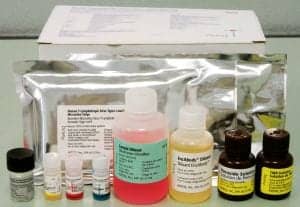 HTLV-I/II Microelisa System Assay
Compatible with ORTHO Summit System platform
Ortho Clinical Diagnostics, Rochester, NY, a division of Johnson & Johnson, offers the Avioq HTLV-I/II Microelisa System assay, a new test developed in partnership with Avioq Inc to screen blood and organ donations for antibodies to human T-lymphotropic virus (HTLV). The assay provides a fast, cost-effective, and reliable screening method for antibodies to HTLV type I and II. The assay is fully compatible with the ORTHO® Summit System platform, offering consistent and reliable performance with minimal add-on assay validation, reducing validation time and assay variation while improving productivity in the lab.
Ortho-Clinical Diagnostics Inc
(800) 828-6316
www.orthoclinical.com
---
Human Clinical Specimens
Offered in a variety of different matrices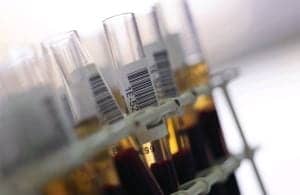 Binding Site, San Diego, offers human clinical specimens to both IVD manufacturers and suppliers. The availability and sourcing of high-quality clinical specimens to IVD manufacturers and suppliers is vital in ensuring the scientific relevance and validity of clinical instrumentation and reagent applications. These specimens are also necessary for a host of other critical studies, including new product development work, validation studies, and ongoing technical support projects. Compliant with all regulatory and quality standards guidelines, the company can provide these clinical specimens in a variety of different matrices, which can be further characterized by specific analyte and concentration/titer, along with additional information on age, sex, and disease state. Specimen volumes are available in a variety of configurations ranging from milliliters up to liter volumes, and are offered in a variety of formats (ie, pooled sera/plasma, single donor, dialyzed serum, etc). All necessary documentation and paperwork is supplied with each shipment.
Binding Site
800) 633-4484
www.thebindingsite.com
---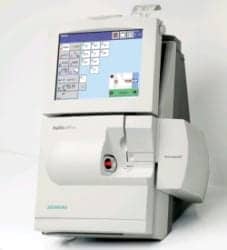 Whole Blood Neonatal Bilirubin Testing
Point-of-care testing with 60-second turnaround time
Siemens Healthcare Diagnostics, Tarrytown, NY, introduces point-of-care neonatal bilirubin testing with 60-second turnaround time, providing fast and accurate results measuring 2 to 30 mgdL. Undetected hyperbilirubinemia levels in newborn infants can lead to a variety of conditions ranging from jaundice to neurological disorders and, in severe cases, brain damage. The ability to test and quickly diagnose elevated levels of bilirubin in newborns is now available on the Siemens RAPIDSystems family of blood gas analyzers. Using only 100 µL sample of whole blood and no sample preparation, neonatal bilirubin testing can be conducted as part of a neonatal test panel that includes blood gas, pH, electrolytes, metabolites, total hemoglobin, and CO-oximetry, with no additional reagents needed.
Siemens Healthcare Diagnostics
(914) 631-8000
www.medical.siemens.com
---
Syphilis Assay
In vitro diagnostic immunoassay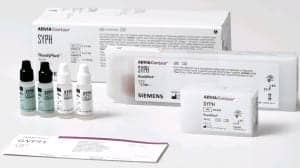 Siemens Healthcare Diagnostics, Tarrytown, NY, introduces the ADVIA Centaur® Syphilis assay, an in vitro diagnostic immunoassay for the qualitative determination of antibodies to Treponema pallidum as an aid in the diagnosis of syphilis. The new assay offers sensitive and specific detection of treponemal antibodies with all the productivity benefits of ADVIA Centaur Immunoassay Systems. Reduce labor time by automating syphilis testing and consolidating even more of your infectious disease testing on a fully automated, high-throughput immunoassay system. Manage large test volumes with faster turnaround time for syphilis testing in your lab with a one-step assay on the Siemens ADVIA system. Reduce subjectivity and chance for error related to manual procedures. This assay is not intended for blood and tissue donor screening.
Siemens Healthcare Diagnostics
(914) 631-8000
www.medical.siemens.com
---
Tumor Marker Control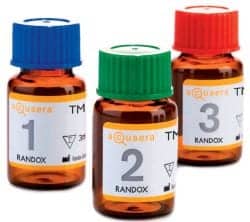 Liquid ready-to-use control
The new Acusera multianalyte Liquid Tumour Marker Control from Randox, Kearneysville, WVa, covers a total of 15 commonly tested and esoteric cancer antigens and tumor markers. The addition of assayed target values enables labs to effectively monitor accuracy and precision. As a liquid ready-to-use control, the material is highly convenient and easy for lab staff to use. The liquid-stable nature not only eliminates the need for reconstitution but reduces the amount of human handling necessary and allows the material to be shipped and stored conveniently at 2°C to 8°C. Like all Randox immunoassay controls, the serum is 100% human in origin, providing a matrix similar to the patient sample, but also reducing antibody interference and the possibility of control values shifting after changing reagent batch. Three distinct and clinically significant levels of control are available with analytes present at desirable levels. As a true third-party control, labs can use the Acusera liquid tumour marker control to independently assess the performance of their tumor marker testing.
Randox
(866) 472-6369
www.randox.com
---
Genetic Testing Service for ALS
Detects hexanucleotide repeat expansion in the C9orf72 gene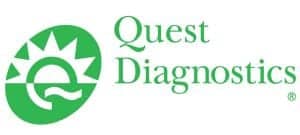 Quest Diagnostics, Cypress, Calif, introduces a new genetic testing service from its Athena Diagnostics business unit for amyotrophic lateral sclerosis (ALS), also known as Lou Gehrig's disease. It is the first clinically available testing service for detecting hexanucleotide repeat expansion in the C9orf72 gene. The C9orf72 testing service is available to clinicians for ALS and FTD as a stand-alone offering and in multigene evaluations. Athena Diagnostics now offers genetic testing services for identifying eight other genes associated with ALS. Together, these genes account for up to 70% of familial ALS.
Quest Diagnostics
(800) 222-0446
www.questdiagnostics.com
---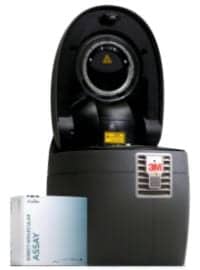 C. difficile Universal Direct Test
Employ real-time polymerase chain reaction
The FDA has granted 510(k) clearance to the Simplexa C. difficile Universal Direct Test on the 3M™ Integrated Cycler from Quest Diagnostics, Cypress, Calif. The test, from the company's Focus Diagnostics business, is intended to aid in the diagnosis of Clostridium difficile-associated disease. It uses a proprietary technique to eliminate the time-consuming nucleic-acid sample-extraction process required by many other molecular tests. Simplexa tests, running on the 3M Integrated Cycler, employ real-time polymerase chain reaction (RT-PCR) to qualitatively detect viruses, bacteria, and other analytes. The test is performed on liquid or unformed human stool samples and detects the toxin B gene (tcdB) of C. difficile, including NAP1. The test uses a proprietary chemistry that eliminates the need for nucleic-acid extraction. Using the Simplexa test, hospital and other labs may complete the entire testing process in about an hour.
Quest Diagnostics
(800) 222-0446
www.questdiagnostics.com
---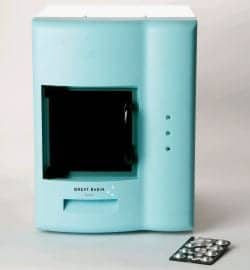 C. Difficile Molecular Diagnostic Test
Integrated cartridge system
The FDA has granted approval for Great Basin Corp's, Salt Lake City, first molecular diagnostic test for Clostridium difficile (C. difficile). The company's integrated cartridge system allows for more accurate and information-rich detection of infectious diseases, allowing providers to diagnose and define a clear treatment path sooner for improved patient outcomes, shorter hospital stays, and significant cost savings. The company aims to deliver assays that can be performed in a CLIA-rated waived or moderately complex lab at a lower cost than many other molecular diagnostic solutions. The technology entails an integrated disposable cartridge containing all necessary reagents and an inexpensive benchtop analyzer that executes the assay, interprets the results, and provides electronic output to the clinician. The platform offers true sample-to-result with no more than two to three hands-on steps, on-demand testing, multiplexes up to 64 distinct targets in a single assay, and results in less than an hour.
Great Basin Corp
(801) 990-1055
www.gbscience.com