Lab Order Entry Tool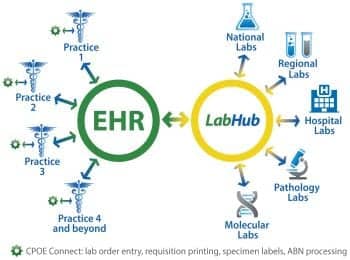 Integrates with existing EHR products
Lifepoint Informatics, Glen Rock, NJ, offers CPOE Connect, an easy-to-integrate EHR plug-in solution. CPOE Connect allows EHR companies to offer superior lab order entry capability embedded seamlessly into any EHR or EMR product. It seamlessly integrates with existing EHR products to deliver advanced clinical order entry functionality at the point of care, providing medical necessity verification, ABN generation, and specimen labeling capability. Customers using the solution will eliminate illegible requisitions, issue faster requisitions, and experience reductions in calls and faxes between the medical office and the lab or other ancillary provider. Lifepoint Informatics CPOE Connect handles all types of orders, including labs, radiology, and cardiology, and can be integrated via embedding, Web services, and/or HL7. Orders can be electronically submitted directly into lab and radiology information systems. Adaptive favorites lists for orderable tests and ICD-9/ICD-10 and instrument ready bar code capability help drive efficiency and raise productivity.
Lifepoint Informatics
(201) 447-9991
www.lifepoint.com
---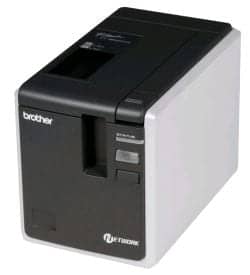 Bar Code and Label Printer
Used for printing a variety of labels in the lab
To meet the need for a high-quality, durable printing solution for lab professionals, Brother Mobile Solutions, Broomfield, Colo, has developed the P-touch PT-9700PC and PT-9800PCN bar code and label printer, which can be used for printing a variety of labels in the lab, including specimens and samples, safety and regulatory compliance labels, shelf-life labels, security tags, calibration labels, bin boxes and shelf edge labels, and asset tags. The company offers its line of HG tapes that are built to withstand harsh conditions that labels may be exposed to, such as UV and other light spectrums, extreme temperatures, moisture, and harsh chemicals. Laminated printing technology ensures that the label ink will not smear or become damaged, so important information can be read at all times, increasing accuracy and efficiency.
Brother Mobile
(800) 543-6144
www.brother-usa.com