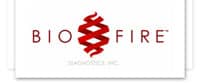 BioFire Diagnostics Inc, Salt Lake City, has submitted the FilmArray Blood Culture Identification (BCID) Panel to the FDA for 510(k) clearance.
The submission comes after the successful completion of clinical trials for the FilmArray BCID Panel.
The panel provides automatic results for the most common infectious causes of sepsis.
The company anticipates commercial release of the panel in summer 2013, pending FDA clearance.
Requiring 2 to 3 minutes of hands-on time, the BCID Panel simultaneously tests positive blood cultures for approximately 90% of the gram-positive bacteria, gram-negative bacteria, and yeast microbes that cause bloodstream infections.
The panel also tests for common antimicrobial resistance genes associated with MRSA (Methicillin-resistant Staphylococcus aureus), VRE (vancomycin-resistant enterococci), and the newly emerging CRE (carbapenem-resistant Enterobacteriaceae).
[Source: BioFire]