Cepheid, Sunnyvale, Calif, has received FDA clearance for its Xpert® MRSA/SA Blood Culture (BC) test, which runs on the GeneXpert® System, for the detection of Methicillin-resistant Staphylococcus aureus (MRSA) and Staphylococcus aureus (SA, typically methicillin-susceptible) in blood culture bottles showing gram-positive cocci in clusters in about 1 hour.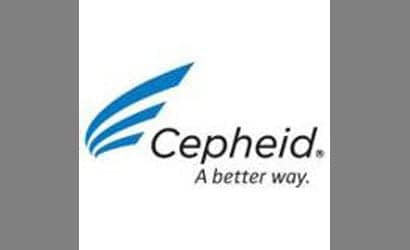 Its updated Xpert MRSA/SA BC test processes positive blood culture specimens to determine if a patient's blood is infected with MRSA or SA, which are frequent causes of sepsis in hospitalized patients. This will enable physicians to manage their patients more effectively, improving patient outcomes.
"In the case of sepsis, one of the 10 leading causes of death in the United States, test results must be available on-demand in order to have maximum impact on patient management," says John Bishop, chairman and CEO. "Our updated Xpert MRSA/SA BC test, along with the GeneXpert System, provides the ability to obtain specific accurate results 24 hours a day, seven days a week."
Recent CDC data show that S. aureus (including MRSA) is the most common cause of central line-associated bloodstream infections and together with coagulase-negative staphylococci (CoNS) represent almost 24% of all central line infections.1 Data on bloodstream infections from Mayo Clinic show that, taken together, S. aureus and CoNS represent almost 28% of significant positive blood cultures.2
Typically, physicians will order a set of blood culture bottles drawn from patients presenting with symptoms of systemic infections. Positive cultures can appear in as little as 16 to 24 hours, but then require further testing to identify the specific organism causing the infection. Although Gram stain results can be helpful for guiding empiric therapy, physicians have traditionally relied on slower culture methods, which often require an additional 24 to 48 hours.
"Having the capability to differentiate MRSA, S. aureus, and CoNS rapidly in blood culture specimens is a major responsibility of the clinical laboratory. The clear advantage of the three target detection algorithm in the Xpert MRSA/SA BC test is the direct identification of both MRSA and S. aureus in approximately 1 hour," says Fred C. Tenover, PhD, vce president for scientific affairs. "This is what physicians, microbiologists, and pharmacists need for managing sepsis effectively."
"I've long been a champion of rapid detection of infections—tools like the Xpert MRSA/SA BC test give laboratories the opportunity to expand our roles in health care," says Donna Wolk, PhD, system director, Clinical Microbiology, Geisinger Health Systems, and director of the Infectious Disease Research Laboratory at the Weis Research Center. "We can become diagnostics interventionists, able to catalyze improvements in patient care and health care delivery like never before. Plus, the expanded claim that allows the test to be performed from the top three providers of blood culture systems/bottles makes the test applicable to nearly all laboratories, large and small."
[Source: Cepheid]
References
1. Sievert DM et al. Infect Control Hosp Epidemiol. 2013;34(1):1-14
2. Cockerill FR et al. Clin Infect Dis. 1997;24:403-18