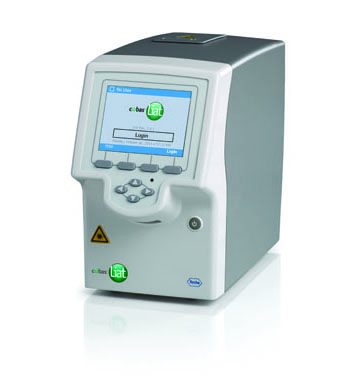 FDA has granted waived status under the terms of the Clinical Laboratory Improvement Amendments of 1988 (CLIA) for the Cobas influenza A/B test for use on the Cobas Liat system, by Roche Diagnostics, Basel, Switzerland. The Cobas Liat test is the first CLIA-waived real-time polymerase chain reaction (PCR) test to detect influenza A and B in approximately 20 minutes.
CLIA waived status allows for broad use of the test by healthcare providers in non-traditional laboratory sites, including physician offices, emergency rooms, health department clinics, pharmacy clinics, and other healthcare facilities.
"Today's CLIA waiver for the Cobas influenza A/B test allows real-time PCR technology, the gold standard in molecular testing, to be utilized at the point of care to accurately and quickly detect and differentiate influenza A and B," says Roland Diggelmann, COO, Roche Diagnostics. "Effective management of influenza relies on accurate detection within 48 hours of onset, which can be challenging with current turnaround times for lab-based test results. The Cobas influenza A/B test provides lab-quality PCR results in approximately 20 minutes, enabling healthcare providers in all settings to give prompt and confident diagnosis and treatment to patients."
An estimated three to five million individuals develop influenza each year worldwide, and 250,000 to 500,000 die from the virus.1 Patients at highest risk include children, the elderly, and pregnant women.
The Cobas Influenza A/B test is the second assay on the Cobas Liat System to receive CLIA waiver, following the Cobas Strep A test, which received CLIA waiver in May 2015. The analyzer and two initial assays, Cobas Influenza A/B and Cobas Strep A, are CE marked and FDA cleared.
For more information, visit the Cobas Liat homepage.
Reference 
Influenza (Seasonal). Fact sheet no. 211 [online]. Geneva: World Health Organization, 2014. Available at: www.who.int/mediacentre/factsheets/fs211/en/. Accessed September 25, 2015.