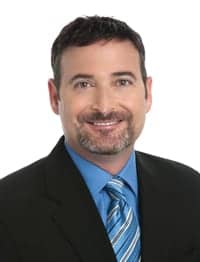 Matt Posard
llumina, San Diego, introduces TruGenome Undiagnosed Disease Test provided by the CLIA-certified, CAP-accredited Illumina Clinical Services Laboratory (ICSL).
This new service uses whole human genome sequencing to assist physicians in identifying the underlying genetic cause of a rare or undiagnosed disease. By providing physicians with more comprehensive information from a single test, the service enables a broader understanding of the genetic basis for disease.
The ICSL uses proven Illumina next-generation sequencing technology to provide a complete picture of the genome. Illumina's team of PhD geneticists and certified medical geneticists with expertise in reviewing whole-genome data as it pertains to genetic disease performs the analysis using Illumina's VariantStudio software for rigorous variant classification. VariantStudio aggregates data from multiple sources into a single database that is updated as new discoveries are made, ensuring that analysis is based on current knowledge of clinically relevant gene variants.
"Whole-genome sequencing and interpretation tools have the potential to benefit the 350 million people worldwide affected by rare diseases, 50% of whom are children," says Matt Posard, senior vice president and general manager, Translational and Consumer Genomics business, Illumina. "By offering the TruGenome Undiagnosed Disease Test, and partnering with other leading medical institutions that are beginning to offer whole-genome sequencing tests for the diagnosis of rare diseases, Illumina intends to demonstrate the clinical utility of whole-genome sequencing in these cases,"
"By developing and defining the tools needed to perform whole-genome sequencing and interpret the results in rare disease cases, we hope to enable clinical laboratories to offer these services worldwide in the future," Posard adds. "In the end, we all want to see answers for patients and families facing an undiagnosed disease."
Howard Jacob, PhD, director of the Human and Molecular Genetics Center and Warren P. Knowles chair of Genetics, Medical College of Wisconsin, Milwaukee, says whole-genome sequencing is proving to be an invaluable tool in the identification of rare and undiagnosed disease. "As we learn more about the human genome and its impact on human health, I expect sequencing to become a regular component of health care, " he says, noting that Medical College of Wisconsin's partnership with Illumina for clinical testing services has greatly advanced our capacity in this area.
The new TruGenome Undiagnosed Disease Test will be available for physicians to order beginning in December 2013. For more information, visit www.illumina.com/clinicallab.
[Source: Illumina]